Often when I meditate on an interior I'm thinking of creating a haven, a nurturing space you can melt into when you come home from work. A space that reflects you, that tells a story about your life, where you've been, what you've seen and what's important to you. After all, it's you're space, not mine.
When Elka and Thomas invited me to help them create an interior with them, I knew it had to reflect their relaxed lifestyle. With that in mind we went for a casual contemporary style in a cool calming palette of blues and white. The house has beautiful light filled spaces with high ceilings, so there were no issues around limited light or space.
These two are very busy people with three children, plus one on the way, and demanding careers. So the focus needed to be functional and free of clutter, suitable for children to run around in and easy to entertain in, but without losing that inviting warmth that every home needs to have.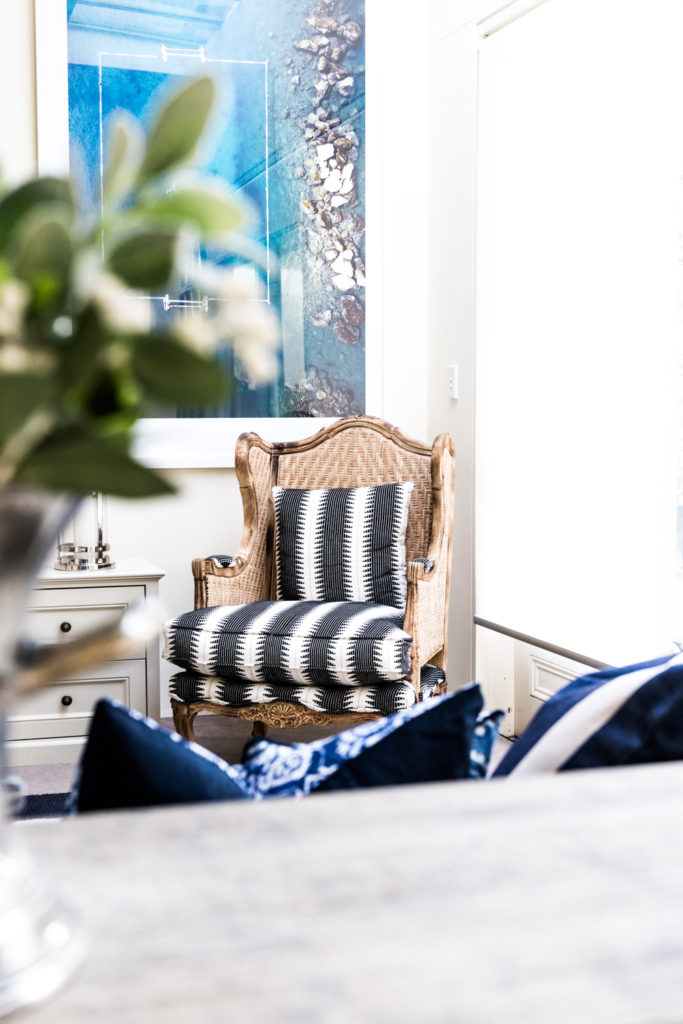 Water is a huge part of their lives, so I wanted to find artworks that captured H2O. The two over-sized photos in the living room did just that.
The size of their family was front of mind when choosing furniture. Finding the perfect lounge was a project in itself. It had to be enormous, not just in length but depth as well. We needed to seat six comfortably. This Molmic lounge is magnificent! Piled high with different shades of blue cushions you just can't wait to sit on it.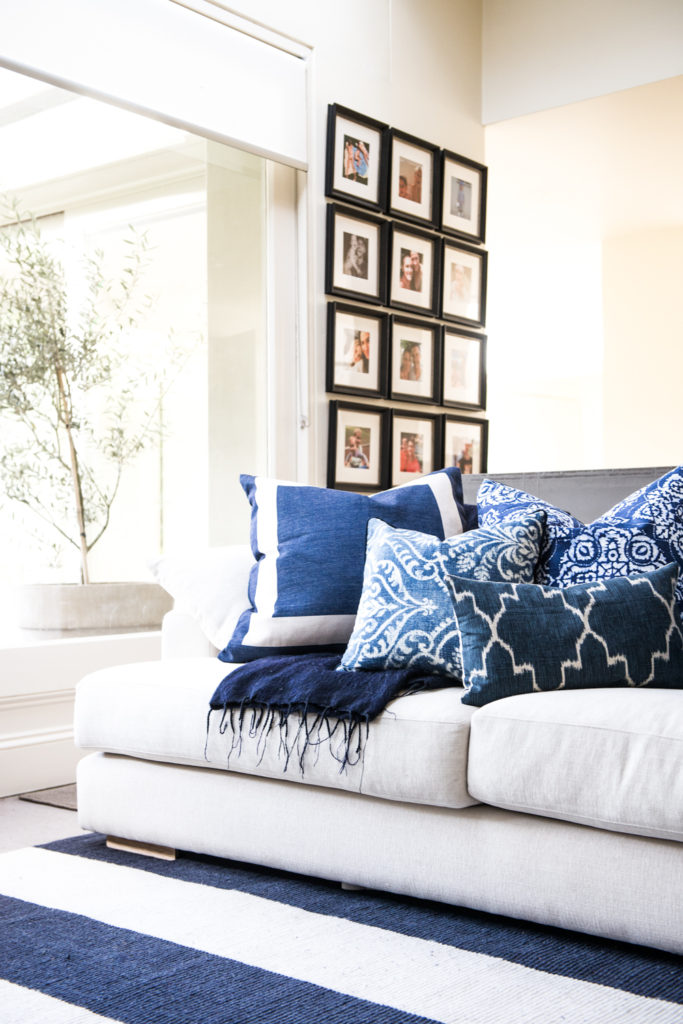 Although the garden is small it still needs to be a functional space where the family are sure to spend a lot of time. The olive trees and sandy coloured pots blend in beautifully with the casual outdoor furniture, all as a gentle reminder of Italy (where Thomas and Elka spent lots of time).