1. Tell us about Mrs Bee's Jewellery…
Mrs Bee's makes hand stamped, personalized, one of a kind pieces of jewellery for you to cherish forever! That means that I individually hand stamp each and every letter on the piece – no two pieces are the same.
Our pieces are long wearing and comfortable and are designed with the busy mum in mind.
2. You're a mother of four incredible girls, do you schedule time to work?
Yes and no…
I have four young girls.
Between all of the various after school activities, two drop offs and not to mention homework, this can be a real challenge.
But, like most mums out there running a business, they would know its 24/7 work being available to clients, and trying to meet deadlines means that I sometimes need to fit it in whenever I can. I've been known to be stamping away late some nights (I hope the neighbours don't mind too much!).
Dedication along with a deep understanding of my craft and a commitment to tuning in to my own unique creative process, is what drives me.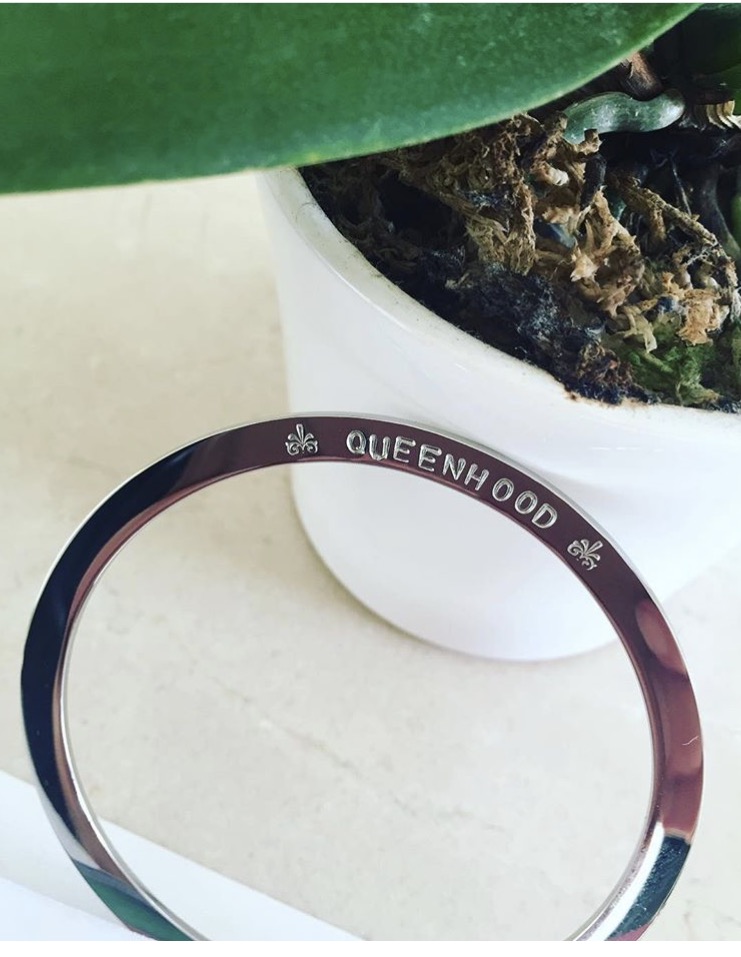 3. When did this dream come to you and were there thoughts in your head to not do it with such a large family?
YES! But I absolutely love what I do now and wouldn't have it any other way!
I've always had a love of jewellery and I've always been a hands on person – I love using tools and I love creating stuff.
I worked in the corporate world before having children and during that time I used to spend my weekends designing jewellery and making mosaic tabletops and artwork.
After having a family I continued designing and making for family and friends but it wasn't until early this year that I put myself out there and Mrs Bee's was launched. I haven't looked back.
The response has been so incredibly humbling as I absolutely love making those special pieces for my clients to cherish forever.
4. What has been the biggest surprise to you with women in business?
How amazing women are and how they make it work!
5. What should jewellery do for women?
Jewellery should be fun and wearable. My pieces are personalised so you can wear your favourite people around your neck and close to your heart or adorn your wrists with reminders of those you love.
I think that jewellery also has the power to uplift your mood. I know I always feel happy having my necklace on or a couple of my bracelets.
6. For that woman reading your article now, you would say?
I never thought it would be possible for me to achieve my dream after having such a big family but the drive and determination somehow gives you the power to push through.
Get up, dress up and show up (don't forget your jewellery!).
x
You can find me on Facebook:
https://m.facebook.com/mrsbeesjewellery/?ref=bookmarks
and Instagram:
@christinebardajian