SHARE THE JOURNEY
You may have flown solo for years and have this whole flying thing down pat, however if this is the first time for your little flyers it can be a little overwhelming. I think it is important to explain about how the airport works and on board an aircraft prior to the day of your trip. There are so many wonderful resources now available including wonderfully illustrated books that are interactive and engaging that are a great way to help prepare your first time flyers. Highlight a few things that are expected on board such as wearing a seatbelt (like when in a car ect) Keep it exciting.
PLAN AND ORGANISE
We all know that when travelling at times there usually is waiting periods involved, sometimes longer than what we would wish for. Its important to be prepared for any type of delays. As children are most likely not to be as patient or understanding when it comes to having to wait. Ensure each of your little first time flyers have packed preferably in their own special back pack items/activities that will keep engaged. Items may include:
Gaming device- fully charged with charger easily accessable
Activity books – colouring in/fun games (noughts and crosses, kids find a word) pencils, novel or picture books
Kid friendly comfy headseats
Favourite comfort plush toy
Card game (uno)
Hand sanitzer/wipes
Lunch box full of healthy snacks, little tummies can get hungry at any time
Medicines (Panadol, epipen,zirtec) any medicine requirements keep in on board bags
Light comfy change of clothes (just in case)
TIME TO BOARD
Explain to your first time flyers the procedures of boarding (IE: may be an extra security check required, await to be called before boarding, show them the boarding ticket and explain seat number ect.
ONBOARD
Point out where the toilets are located, demonstrate how the seatbelt works and explain about the seatbelt sign and when it is illuminated it is important to remain seated. Familiarise your first time flyers with the new surroundings, assist making them as comfortable and excited as can be.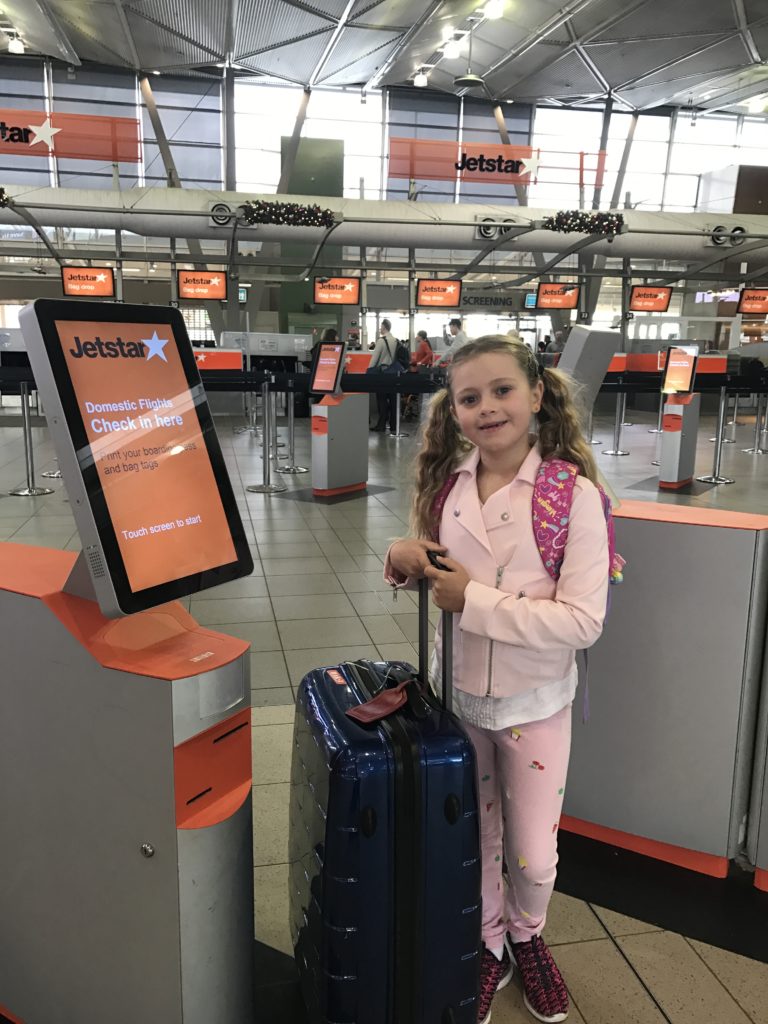 LITTLE EARS
Be sure to pack lollies to help equalize little ears on descent.
TRAVEL KEEPSAKE
We always document our experiences along the way. This is such a beautiful way to reflect on each travel journey.
There are so many wonderful travel journals available for kids. Even if your child draws pictures and places photos in their journal it is still a wonderful way create a special Travel Keepsake.