Recently, through social media and talking at mothers speaking forums I've often been asked "How do you have all 4 of children sleep at the same time?"
In short:
A: I started implementing this early
B: No I don't use drugs or bribes!
C: It's a non-negotiable
D. It makes me a better mum for having a few hours to myself and yes shock horror I too day sleep with them sometimes as well.
E: We lived in Italy for 4 years and brought the "Siesta" back to Australia when we came home ha!
But how?
From the time they are born for the first 12 weeks of our child's life, my husband and I teach them how to sleep. (News flash) many people think babies know how to sleep when they arrive in the world. They don't. We must teach them. They arrive as a blank canvas, how we mould them is up to us.
As a very social person I'm actually the exact opposite when a new little life enters our family. It's about bonding time with this incredible little human being and introducing them to our family home, feeding, settling, sleeping and repeating. I have a very simple quiet life the first 3 months; it's our time to get to know this baby and help him/her with sleep. My mobile can ring and ring and I'll respond to that when I'm ready – It's not a priority. If I visit a friend who has had a baby I have a rule; stay no longer than 20 minutes and bring them food.
Teaching your baby/toddler to sleep requires so much patience, an understanding husband, and huge discipline. I remember putting a sign above our second baby's room saying PERSISTENCE: The art of repeating the same thing over and over and over again"
Nevada is now 9yrs, Edison 7yrs, Presley 5yrs and Evita is 2 and yes they all sleep  around 1-4pm during school holidays and on weekends.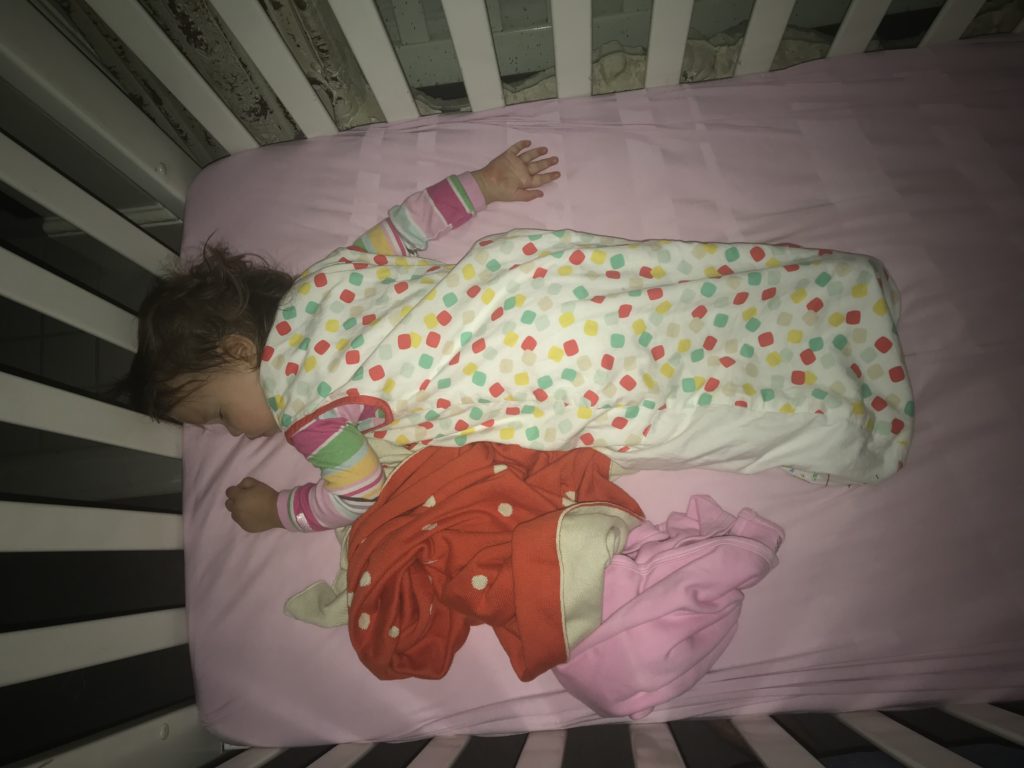 No baby is perfect. I cry easily about 6 times in the first 3 months from the tiredness, or the overwhelming emotions or just life with a new member. Its full-on. I find at some stage a child or young toddler will fight this sleep time. It's teaching them when its time to wake and rest.
It takes 28 days for a person to make or break a routine and for a baby under 1years of age it takes 3 full days and nights to form a new routine (this could be getting rid of a dummy, or out of wraps ) so don't give up if after a week they are still battling you.
We fell in love with a brilliant book by Jo Ryan called Baby Bliss. It's a short read (great for husbands) and so simple.
On the weekends we have compulsory Team Whalan shut downs where between 1-4pm and all five of us sleep. It's the truth. People laugh at us and ask really?! But it's what works for us. Sleep has been a priority for me as a mum and to have four young and very close in age healthy children. Our children are super active and they need their rest time.
Try to find a time in the day if you have multiple children where you have them sleep at the same time. It gives you time to rest and refresh and allows you to tackle part two of the day; Afternoon activity and evening routine (dinner, bath, bed, book).
Children and humans love routine; we all crave it. It's one reason why we also love holidays so we can break a routine and enjoy some downtime. Routine gives structure. It also allows you as a mum to plan your day and make arrangements.
Be bold enough to ask questions of other mums who you like their mothering style. No mum is greater or more qualified just because they have more children than you. We are all in this together.
You are a wonderful mother, learning every day and being challenged repeatedly by your children. It's what they do and they are masters of it!
ELKA