My story.
Now this is a subject I am an expert in.  Whole heartedly tried and tested by yours truly.
To cut a 10-year story into a 400 word blog is not an easy task, but the overtone no matter how long or short, is really the same.
6 years ago I wasn't the person I am now. In  2011 at the age of 38 I hit rock bottom both psychologically and physically.  As a result of the numerous personal challenges that I was facing including the ending of my first marriage, custody issues, my daughter's diagnosis with type 1 diabetes, toxic friendships, loss of financial security and an extremely battered sense of self worth, my already base line anxiety turn into clinical depression, agoraphobia and a dependency on medications to help me survive. My weight plummeted to 47kg and my health issues were extensive.
Combine this with self-medicating with alcohol and I was fighting to survive each day; literally.
At the beginning of 2012, in a bid to seek assistance from my family, I moved to the Gold Coast with my new husband and two children.  It was a long slow process of recovery and quite frankly, in the beginning, definitely not a conscious one.  I received some intense counselling, came off all prescription medications, stopped self medicating and came to the conclusion that the only way I was going to be able to survive this was to replace my unhealthy defaults with healthy ones.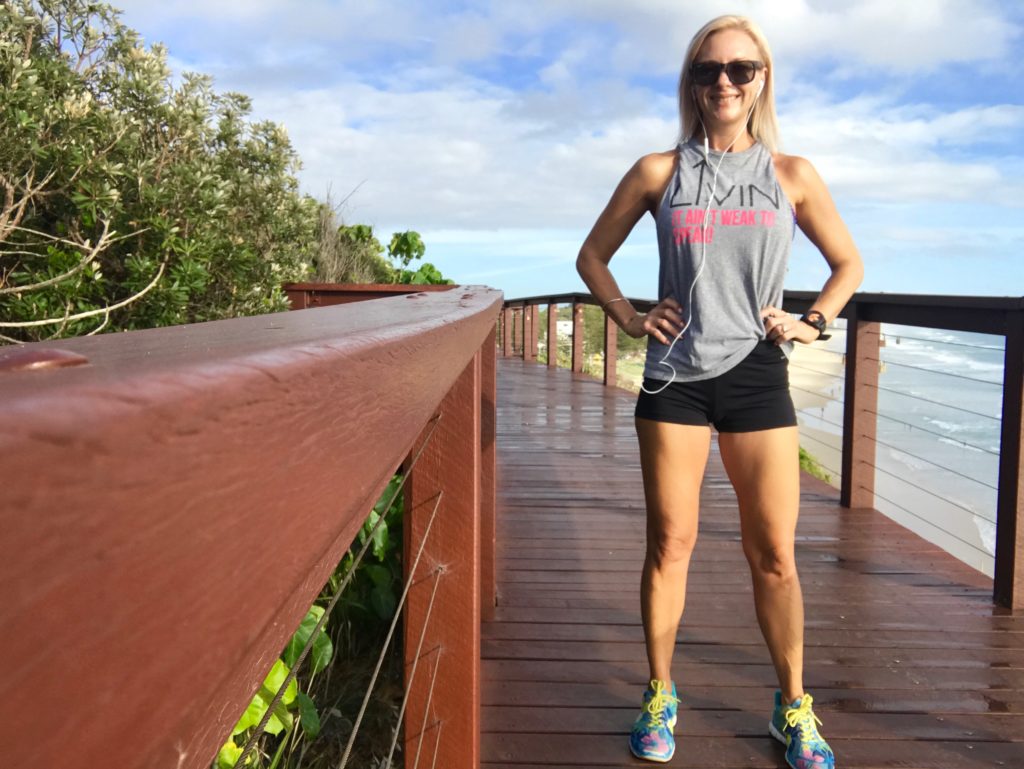 My specialists suggested exercise, so I joined the gym.  This is where I struck gold.  I was introduced to a personal trainer who changed the way I challenged life as a whole.  Having made unsavoury choices himself in his life previously, he reinforced the ideal that everybody deserves a second chance and that I was capable of much more than I believed if I gave myself a chance.
With every challenge I conquered physically, I also grew strength mentally.  I quickly learnt the significant correlation between good physical health and strong mental health.  My training intensified, my confidence grew and with ongoing support of my family and like-minded new friends, suddenly this lifestyle was something I craved.  But the best part was that I found that when I applied the same discipline to other areas of my life, my coping mechanisms to deal with the everyday issues also increased.
From my own experience I learnt the importance of having somebody believe in you, because sometimes you need someone else to believe in you before you can believe in yourself. One week after my 40th birthday, I commenced my personal training qualification and decided it was time to pay it forward.
In 2018 as a 44year old woman, I have finally found purpose and meaning and I now have an opportunity to teach others that the impossible is possible.  I have the pleasure of watching people grow and develop not only physically, but mentally and seeing how this positively affects every other part of their life.  Being physically fit gives you the ability to face life's challenges from a healthier perspective.  Creating habits that work 'for you' instead of 'against you' takes commitment and support and I thrive on being able to lead by example and show others how to do this.
Today I have my power back.