Lately I have been beating myself up, because I seemed to be slipping back into being over stretched and living life at a manic pace again. I felt alone in my juggle between returning to work and trying to live by my new found mantra of – investing time in the people/things that mean the most to me. I had lost the powerful desire to live life to the fullest and be grateful and instead felt like I was treading water.
We all have these moments where in the chaotic craziness of life we lose ourselves for a moment. We forget to invest in ME as we are caught up meeting everyone else's needs.
So in this moment, I knew I had to change something. None of us are perfect, no matter what persona we project, we all have highs and lows, where we need support, love, and some solid strategies on moving out of it;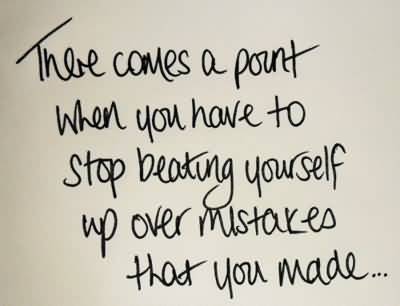 1: OWN THE FEELINGS
It's okay to not be indestructible all the time and to have raw emotional moments. It's a phase and it will pass, helping yourself thRough it is the important part.
2: RECONNECT
Reconnect with what makes you happy. When things are going really well or you have a brilliant day, take 5 minutes for yourself and write down the things that made you happy or the experiences/moment/or people that were a part of it. Some people use social media, others a diary or there are even apps these days that allow you to write/add photos and store a visual diary. Create this so that when you do hit a time where it's hazy, you feel down or things are just hectic or stressful, you can go back to this and focus in on the things that make YOU the beautiful person that you are, happy!
3: EXERCISE
It doesn't mean you have to sweat it out. Make the time to break the cycle and get out in the fresh air so that you can breathe, pray, meditate, whatever helps you calm down and relax.
4: DETOX
Your body and your life. Only take the good in, let go of the things that aren't working for you. Maybe you need a social media detox, or to take a good look at your relationship/friendships. We need to surround ourselves with people who love us for who we are, support us and genuinely care about us. It may sound harsh but it is so important that these relationships are making you a better person and that you are getting as much out of them as you are putting in. On a lighter note, maybe redecorating or clearing out your wardrobe and adding some fresh new items in will help.
5: COMFORT
Go to where you find comfort. I gravitate to the ocean when I need to feel calm and refocus. For me it's a powerful, energising environment. What's yours? Take note of where you feel comfortable and go back to that place as much as you can to refocus and recharge.
6: VACATION
Plan a holiday. One of the greatest mentor's in my career always said, "getting away from the everyday norm is essential for your mental health/wellbeing". If you have a family, you know too well that the time you have away on a holiday is always amazing as the focus is on enjoying the time together with no other distractions. Whether it is a weekend away or a longer holiday, get it in the diary so you can have it to look forward to and then reap the benefits when you are there.
7: HERE'S THE BIG ONE…LEARN TO SAY "NO!"
Know your limits and work within them. Could be work related, could be personal, stand by what is realistic and what works for you. If it is going to make you happy great, say yes! If it is going to add to the chaos, say no!
8: SUPPORT
Most importantly – lean on your support network. Partner, family, friends…call on your people. Sharing and spending time with the significant people in our lives is healing and uplifting. A hug, chat, cry or a laugh with them, can make the world of difference.
These strategies may or may not resonate with you but as long as we all become familiar with our own, we will all be better for it. Our mental well-being is so important!