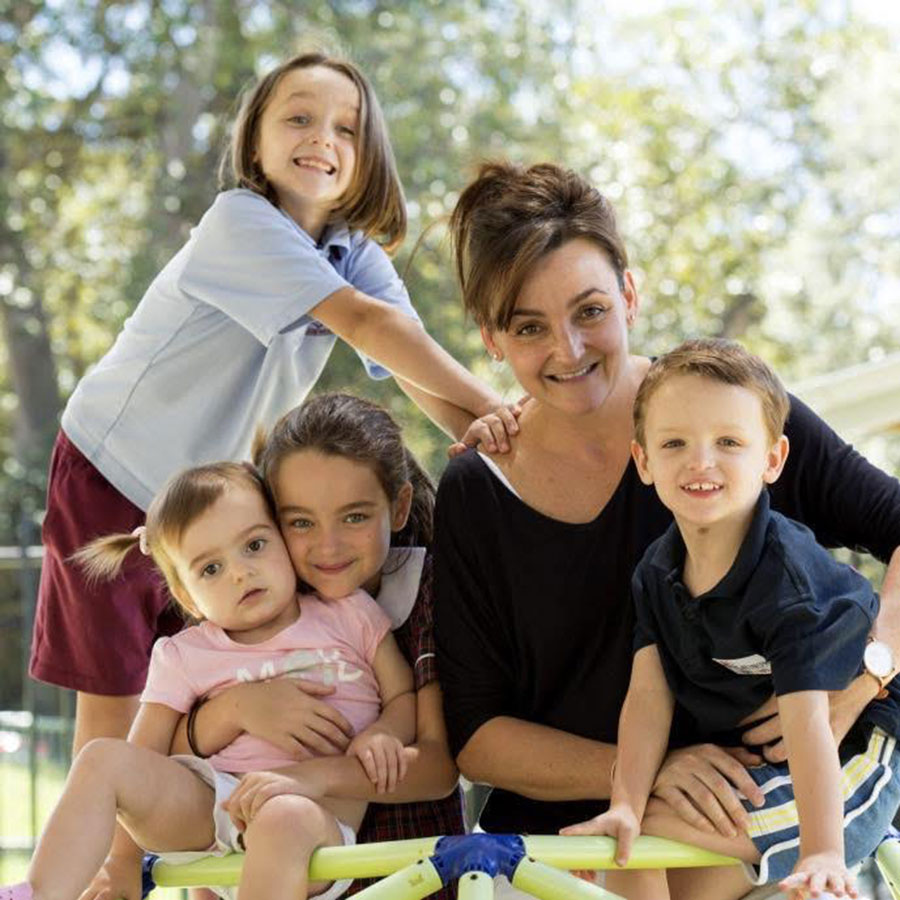 From the moment I wake up, game is ON! The events of our day lead to the finale of bedtime and all our daily routines are in place to ensure a healthy diet and good night sleep! I plan ahead all the time. I am so used to the constant murmur of that self-talk with to do lists, activities and reminders that when I get a chance, I will always reflect and be thankful for being blessed with 4 healthy, active and kind children.
The three words I whisper each night to my children are: 'courage, strength and sweetness'. These words can stand for so much more, and to me they are the essence of what I want my children to be. Having children, gave me the opportunity to love someone more than I love myself, and it also gave me the opportunity to look after myself more than I ever have before, knowing that they need a strong, healthy and happy mum for many years.
Loving my children brings out the best in me. I am in my element and have never been happier. I have also never been more challenged, exhausted, forward thinking and energized. This path of tenacity sees me falling down and getting back up, because I have to. I find that the key to moving forward is prioritizing….prioritizing everything and also acknowledging that I am living at this point in time, and soon the next phase of motherhood will set in which will require me to take a new look at the important things.
Priorities for my children are to nurture their minds, body and soul. This is very challenging and is constant, this is why I don't give up, now more than ever. Along with working full time and opening my 3rd business, having 4 young children, my son Henry, has additional needs. The light here is I have now learned to fight passionately for someone else, I have learned to be patient and learned how to see success in the smallest of feats, I have learned how to champion.
Along with my children, my career has always been part of who I am and for me not to loose this means that I need to work harder to ensure all aspects of my life are in working order, what that looks like changes often. We have minimised our lifestyle immensely. We spend a huge amount of time with our children, we unplug when we get home and give them that time of the day. We walk around the block each night and listen to their stories and smile at their conversations with one another.
I love my life, where I am right now, the progress of my children, my relationships. Could things be better…YES and each time I remind myself "…and that's okay".