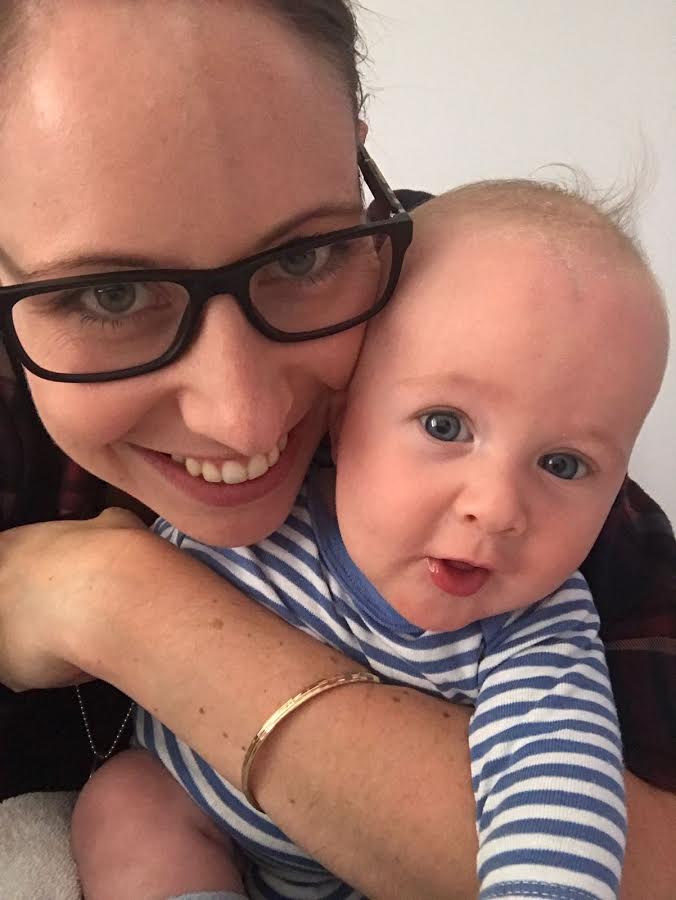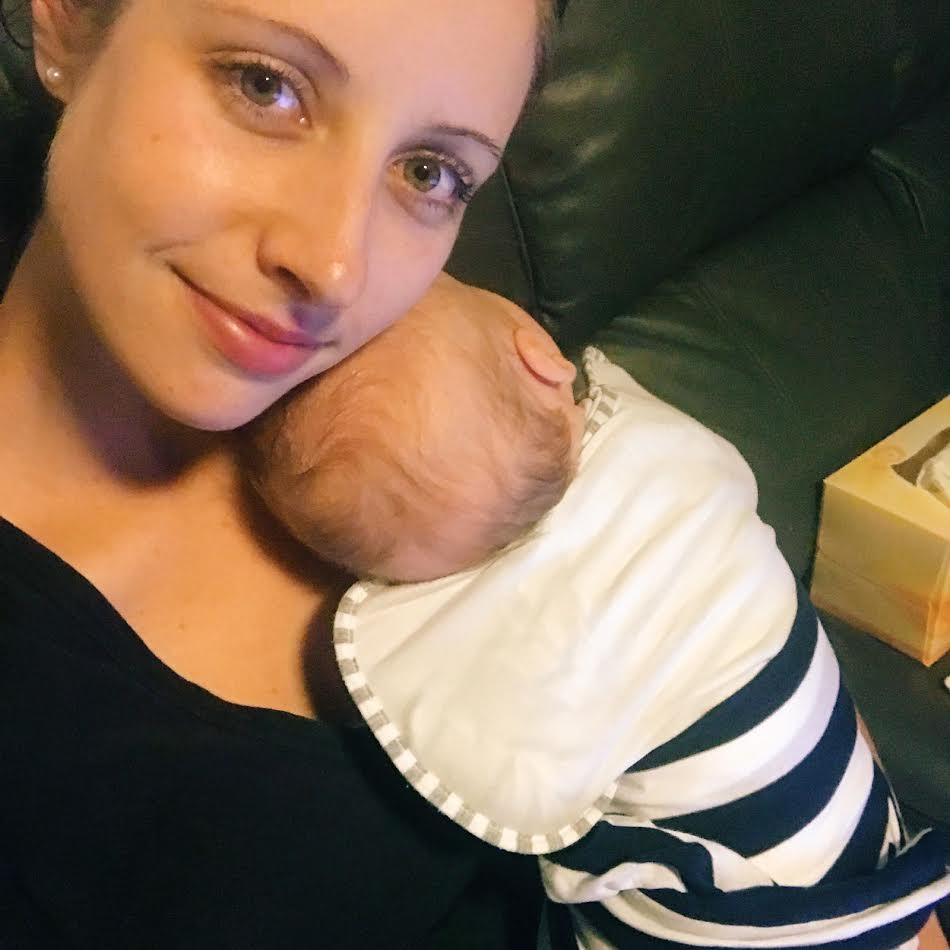 1. You're a first time Mummy! What mad you have that light bulb moment of also adding business to your full world already?
I am a first time Mummy and it is HEAVEN on earth. The absolute best role I've ever had and it has made me more me than I've ever been before.
Starting my own venture/business/space had always been in the back of my mind however, I never quite knew exactly what it was I wanted to do other than it had to involve helping others. The timing also never seemed quite right. I had dived head first into my career, which I love, and this was taking up most of my time and head space. I am a Registered Nurse and Midwife and for the best part of the last seven years I have worked hard to expand my skills and knowledge and therefore further my career. I now work in the Neonatal Intensive Care Unit (NICU) in one of Sydney's largest tertiary hospitals. This job is indescribable. I love it. I love the work, the team, the patients and the families I care for. We care for premature and unwell babies born from 24 weeks gestation onwards. While it's occasionally sad, it's beyond rewarding. Throwing myself in to every opportunity in this unit has been my focus for the last three years so it wasn't until I stepped away from work on Maternity Leave late last year that I had time to reflect, contemplate and plan.
My light bulb moment wasn't until I fell pregnant with my son. It was then confirmed when he came into the world and I felt a love I had never felt before. I knew going back to full time work wouldn't be an option for me at this time of his life. He has become my world. My family is my everything. He's already growing rapidly in front of my eyes and I couldn't bear the thought of shift work being the reason I missed picking him up from school each day or tucking him in to bed each night. I want to be there for those moments. I want to raise him, not have someone I don't know teach him how to read and do up his shoe laces, teach him about love and patience and kindness. I want to be that person and why can't I be? However, reality is, I also need to be able to support my family. We all know living in Sydney with housing and cost of living so high, not working isn't an option for most. So I knew I had to make a change. While I will always work as a NICU Nurse and as a Midwife in some capacity, I had to find another way of life and explore the possibilities and it is something I, still to this day, am exploring. I knew it had to be something I was 100% passionate about, just as I am about the NICU and Midwifery because if I was going to be doing it day in and day out I had to not only enjoy it but be enthused by it and find it satisfying and empowering. It's not something just to allow me to stay home with Matthew and any future children I may be blessed with, it was to be and still is to be (wherever it may lead), something I care greatly about as let's face it, working from home with your own platform isn't 'the easy way out', it's almost harder.
2. The Mothers Hat came about because… 
The Mothers Hat (TMH) came about for a few of reasons.
Firstly, my husband and I experienced a few hurdles in falling pregnant. At the age of 26, I was fit and healthy however was unable to fall pregnant without fertility treatment. Our journey to pregnancy was a little bit longer, physically and emotionally more challenging and far more anxiety filled than I ever expected. When we did find out I was pregnant, of course, we were elated however my anxiety continued. Not only from the start we had, but also the fact our fertility specialist had told us I may struggle to maintain the pregnancy as I had a very thin uterine lining and also my previous experiences and what I'd seen as a NICU Nurse and Midwife. It was very hard to separate myself from my knowledge and experience. Ignorance is bliss at times.
In sharing our news with family and friends, it utterly shocked me when the responses generally ended with a negative comment. I can't tell you how many people said to me, "Congratulations! Life's over now!" or "No more sleep for you!"
It was at this moment that I thought "REALLY??" I want to become a Mother. I want to have a baby. I want my life to change because it will mean I have my own child, a family I'd longed for. Sure, there'll be sleepless nights but I'll have a baby, my baby!
I was confused as to why these people, generally Mothers themselves, weren't joining in my excitement and sharing with me the joys of Motherhood but instead, only increasing my anxiety, probably unknowingly but increasing it all the same.
I'd see the Mother's on Facebook trying to sell off or swap her disobedient child(ren), or complaining about the cold that their child has or that they were up all night comforting their teething baby like it was the worst thing in the world…I looked at that Mum and wished so hard it was me. So I realised I had to do what I could to change it. I had to change the tone around Motherhood for pregnant women to feel excited and be instilled with confidence and empowered and for new Mothers to be reminded what an absolute blessing it is to hold a baby who is happy, healthy and grew in utero until at least 37 weeks, born without complication. Because not everyone is blessed with that start.
I work in a NICU, a place that is often struck with sadness and grief. A unit that only the four walls and the people inside know what goes on. Families sit by their 450g, 24 week baby praying for their tiny life as they are kept alive by a ventilator breathing for them.
These Mothers inspire me. Each day I see them cry, I hug them telling them it will be okay (when I really didn't know if it will be). I see them hold the tiny hand of their son or daughter and pray over their bedside. This made me realise, if they could do this, I could easily care for my son or daughter who was teething at night, had a cold, uncomfortable post feeds while I was home alone and my husband was stuck at work…because I would continually remind myself it could be me who had her baby 16 weeks early and was wondering if I was ever going to be able to take her home. These parents stories needed to be relayed so Mothers blessed with 'healthy' babies could too put their story and their lives in to perspective. 
Thirdly, I hold a great passion for some incredibly sensitive situations. Miscarriage/stillbirth/neonatal loss along with infertility (for obvious reasons) and postnatal depression (PND). I was diagnosed with and medicated for PND in the first two weeks of my son's life. These topics, while there definitely has been an improvement in recent years, I feel, remain taboo and silent topics if you like. I wanted to create a space for Mothers to feel comfortable in talking about their angels or their experience with PND. This space had to be a safe and non-judgemental environment. So, TMH was born.
3. There are a lot of mothering forums and social media platforms out there. What can you add and how do you differ? 
Many of the mothering forums online offer a place where questions can be asked, advice can be seeked and you find the day to day hardships of Motherhood frequently discussed. Don't get me wrong, these forums are needed, 100%. Motherhood is challenging at times. I too have experienced the sleepless nights and the screaming baby who is unable to be comforted. My son has many allergies and the last six months have brought us many challenges I didn't expect but it's how you handle these that light up your strengths and make you a role model for your children and for other Mothers.
TMH offers a place of encouragement, of empowerment, of positivity, (hopefully) leaving mothers-to-be and new mothers feeling uplifted. Our two points of difference are; 1. our blog. Our blog is located on our website and shared on social media. It invites Mothers to share their real and raw stories and experiences of Motherhood. They may LOVE Motherhood, be struggling with their new role, have experienced a challenging pregnancy or a traumatic labour/birth. They may have given birth to a baby born sleeping or be experiencing and living with PND. I am also sharing my story. Our fertility journey, my labour/birth as a Midwife, PND and much more.
Our second point of difference is our passion for raising awareness and increasing conversation around miscarriage/stillbirth/neonatal loss, infertility and PND. Mothers in these situations need more support than any other Mother and why isn't there a space for them to share their stories if they want to? I also aim to educate those who haven't been in such situations because you just don't know what the Mother you say hello to in the park tomorrow has been through or it could be your best friend that suffers such a tragedy in the future. Yes, it's confronting but would you know what to do or what to say if someone close to you had a stillborn or found out she couldn't fall pregnant and her journey to parenthood was going to be far more complex and challenging than yours, or more importantly what not to say?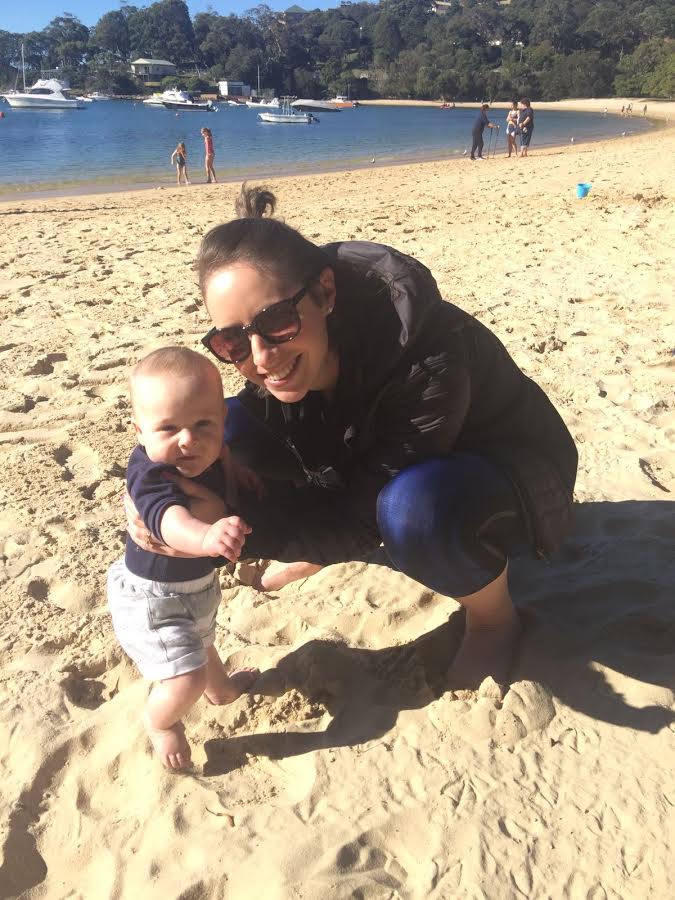 4. How do you describe a secure woman? What does she look like? 
She's confident and satisfied.
She knows her values and what she stands for.
She's the same person behind the computer/tv screen as she is in real life.
She doesn't need to compare herself to other women.
She is a brilliant listener.
She never puts down a woman she doesn't know.
She's not afraid of challenges and taking risks.
She's inspiring but humble.
5. Have there been moments you've felt alone as you juggle life with your newborn and starting a business? How did you handle this?
Oh My Gosh, YES!!! I don't think I'd be human if I didn't experience those moments, would I? My first two weeks as a Mother when I was diagnosed with PND, were the loneliest weeks of my life, yet I had just had a new baby and had SO many people physically around me.
Then there's the new venture. Starting a new platform of any sort is overwhelming let alone one that is on the world wide web and today's social media that is responsible for an incredibly large amount of scrutiny and bullying, especially when I'd be discussing and raising awareness for such sensitive topics. I never knew what to expect and I second guessed starting TMH SO many times however I believed in my "WHY" and I had people who believed in ME and so I took the plunge. In saying that, it was only last week I had another moment of "WHY did I start this?" and discussed giving it all up.
How do I handle these moments? I call you or send you a five page message with all of my doubts knowing you'll see every single one as rubbish and tell me to pull it together! Hahaha, it's only funny because it's totally true.
I turn to my tribe…There's a few people in my world who really know and understand me. Those few people will pick me up and push me because they understand my passion and my "WHY". They know how I work, when I'm struggling, what gives me strength and they manage to get me refocused. Kudo's to them. They're my everything.
I will also:
Put down my phone and computer for the day.
Get out in the sun.
Exercise
Ensure I'm eating well.
Ensure I'm well rested (my mental health is at its worst when I'm exhausted).
Have a hot shower.
Listen to Matthew giggle and smother him in kisses.
And I remember why I started…to empower and inspire Mothers.
This always allows me to reset, break away from the social media world for a day and refocus.
6. The one QueenHood tip you'd give to women wanting to venture out into building their dream is…?
Go for it! If you believe in it whole heartedly, anything is truly possible. One piece of advice I would give though is, surround yourself with people who believe in you because you will need them. Have a plan. But also just start! I 'just started' and it's only been in the last week that the direction of TMH and of my future has become incredibly clear to me so just start. Let it unfold as you go. Let doors open as you go. Let opportunities rise. Grab all the advice you can with both hands and run. What's to lose? My favourite saying is: "A flower does not think of competing with the flower next to it, it just blooms". So just bloom. Believe in yourself and in your product or brand or vision or whatever it is…because if you don't, nobody else will.
7. What's on your bucket list right now for the remainder of 2017?
Love this question. You've challenged me as always.
PERSONALLY
To explore and relish in the role of Motherhood as much as I can.
To continue to improve on being the best role model I can be for Matthew.
To re-commence date night (I know I should have done this already!!!).
To return to putting me first and looking after myself because I can't give out 100% if my cup isn't full.
Number 4 is a secret…I'll let you know what it is when I've ticked it off the list ?
TMH
Helping as many women as I can. That may be by instilling confidence, changing their mindset or giving them a safe place to discuss their real life experiences.
I can't give too much away at the moment, but as I previously mentioned, in the last week, my vision for my future and the future of TMH has become very clear to me. So, very high on my bucket list, is to explore this vision in depth and steer TMH in this direction. Let's just say my passion 100% lies with helping those with/who:
Infertility
Have experienced the loss of a baby
Have PND
Stay Tuned!!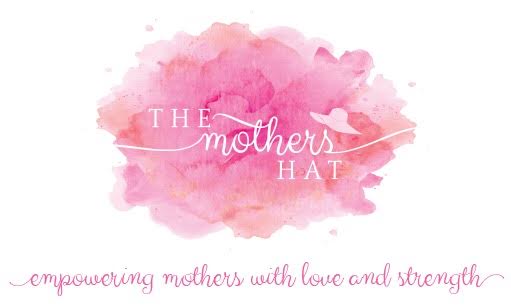 http://www.themothershat.com.au