1: TELL US ABOUT MOSMAN COLLECTIVE…
Mosman Collective is an insider's guide to Sydney's most beautiful suburb. We are all about bringing our local community together and sharing good news stories with residents and visitors in a fun and engaging way.
2: WHY DID YOU START IT?
I've lived in the area for more than 20 years (apart from a stint in Los Angeles, London and more recently, Sydney's upper north shore) and I'm deeply connected to Mosman and its surrounding suburbs.
I moved to the neighbourhood for the first time as a young journalist back in the 1990's, sharing many different flats and houses with friends and work mates who are still very much a part of my life today. We used to get up to all sorts of mischief and most weekends involved impromptu parties, crazy antics (none that I can mention here!) and much laughter.
I was married in Mosman, two of my kids were born here (my eldest was born in the United States), and they've all attended the local Public School at one time or another. My first "proper" family home was purchased in Mosman and my best friends in the world live here too. There is a certain magic about this area, with its beautiful beaches, stunning national parks, amazing cafes and relaxed lifestyle. I guess that ultimately we, at MC are truly passionate about spreading the good word when it comes to this part of Sydney!
3: YOU HAVE A PASSION FOR YOUR COMMUNITY ANNA, AND THIS IS A HUGE WIN FOR WOMEN…
It's true that most of our Mosman Collective audience is women and it's a great feeling knowing that our social media community is growing by the day. We've managed to tap into something really special, by focusing only on positive news and helpful information. Our aim is to put a smile on your dial at every opportunity! There is most definitely a certain stigma attached to Mosman with many who perceive our residents as "snobs" and "poseurs". So, what we are doing here at Mosman Collective is breaking down that barrier, and making our community INCLUSIVE, accessible and welcoming to everyone from everywhere…especially women!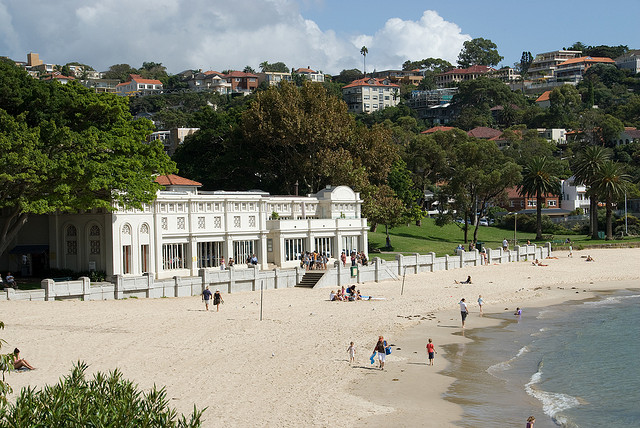 4: WHEN WOMEN ARE NEGATIVE…
Kindness is the new cool, don't you know???!!! I have no time in my life for hurtful, negative, poisonous women. Life is too short. Over the past few years, since my divorce, I've become more resilient than I could ever imagine and the more I've let go of the things I can't control, the better grip I've had on my life. As women, we need to raise each other up, support one another, stop whispering behind backs and put an end to JUDGING! My Grandmother once told me that how you make others feel about themselves says a lot about you. This is something I carry with me each day.
5: YOU JUGGLE THIS WITH 3 CHILDREN. HOW DO YOU MAKE THE PASSION STAY ALIVE FOR WORK?
My three children, aged 16, 11 and 9yo are the most amazing human beings on the planet. Kind, generous, polite and (most of the time!) thinking about others first. I honestly couldn't be more proud of them. I went back to full time work a few years ago (Producing, Reporting and Presenting at Network Ten) but I just couldn't manage the long hours, the 5am shifts and continue to meet the needs of my kids. Since then, I've managed to keep some skin in the game with radio shifts (at Talking Lifestyle), freelance writing and now, Mosman Collective. I've been a journo for nearly 30 years (eeek!) and did my Cadetship at News Corp in 1988. We are a special breed of people, totally passionate and committed to the ever-changing news cycle. It's an obsession and always will be.
6: WHAT IS YOUR AIM WITH MC?
To bring our local community closer together and to warmly welcome the millions of visitors who come to Mosman each year. To spread joy and put a smile on people's faces by providing news and information in a unique, fresh and entertaining way.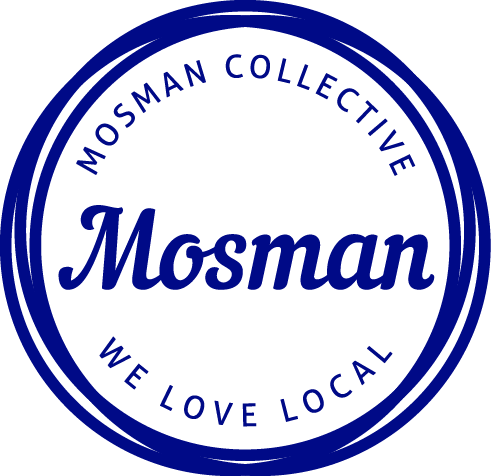 7: ALLOWING WOMEN TO CONNECT THROUGH THEIR SUBURBS, YOU HOPE TO…
Local communities are so important for everyone, not just women. They create a sense of belonging that is so lacking, particularly in many of Australia's larger cities. How many people can honestly say they know the name of their butcher, or barista, or even neighbour? I grew up in country NSW where being a part of a strong local community was just a given and everyone pitched in and did their bit, always.
Here in the city, it's vital to develop meaningful relationships with the people who live close to us but sadly, we seem to shy away from it, perhaps because we are all so time poor these days. It's important to make the effort to get involved locally by volunteering, or by joining a local sports club or even the library. Smile at strangers in the street, open yourself up to conversations and new friendships. A simple hello can lead to a million things…

Come join our tribe:
Instagram: @mosmancollective
Facebook: https://www.facebook.com/mosmancollective/