1. First thing in the morning when you wake up, do you look at your phone? If so, what do you search?

My phone doesn't live in the bedroom so while it's not the first thing I do, it's definitely a close second! I'm a news junkie so my first search is always the paper to see what's been happening in the world while I've been sleeping. Depressing, I know! 
2. Are you a coffee or tea drinker and what kind?
To be honest, I'm a 'whatever I feel like on the day' drinker. Sometimes it's a coffee – soy latte – and sometimes it's a black english breakfast tea. Other days it's a shot of apple cider vinegar. I'm definitely not a creature of habit when it comes to mornings.
3. You always imagined growing up you'd be?
A lawyer. I always wanted to grow up to be either Perry Mason or Atticus Finch (thank goodness for modern television and female legal role models). After working as a solicitor for a few years I realised that the profession wasn't giving me the opportunity to advocate in the way that I wanted so it was on to bigger and better things! 
4. The Mothers Den came about from…
Seeing way too may women have a personal career dream that they kept under their hats because they didn't feel like they could or because the broader support system wasn't there. The Mothers Den is all about saying to these women "We believe that you can achieve what ever you want for your life and we're here to back you and make it as easy for you as possible." Seeing a mum who so typically puts her own needs last step into her goals and proclaim them is an amazing thing to watch.
5. When women are negative it makes you…
Really sad. No one wins.
6. When women support one another you…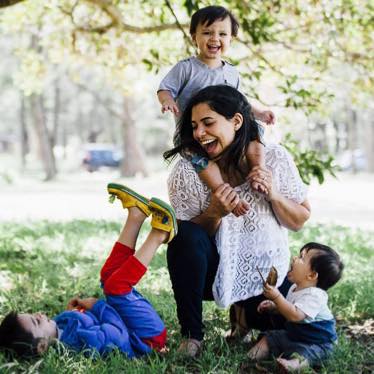 Light up. There is space enough in this world for everyone to follow their dream without stepping on each others' toes. Back in our more primal days, women leant on the other women in their tribe more that they relied on men. We can't forget this or how valuable we are to each other.
7. One thing you keep close to your chest (until now is)…
I'm a closet introvert…
8. To all those women who are negative on social media you'd say…
Who are you trying to impress? We are all just doing the best we can with what we have so what are you gaining by making someone else feel small?
9. If you could express one piece of QueenHood advice to working women you would say…
Don't get stuck going through the motions of life. Figure out what's going to set your soul on fire and start taking actions towards that. I know that sounds simplistic, but that's really what it all boils down to.
10. The never ending quest for balance between work life and family life you take on by…
I prefer the word 'harmony' to 'balance'. For me, it's about directing my attention to where it's needed most in that given moment while still having time to look after me.
11. Your career before was? and set you up for?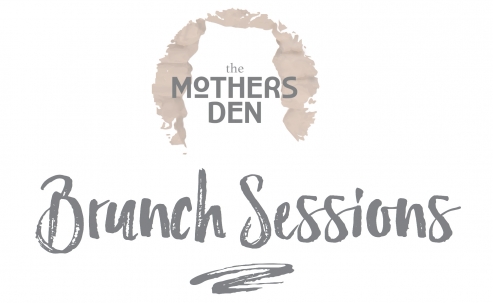 Lawyer and fitness instructor. The biggest lesson for me from making such a huge shift in careers was just to not be afraid of trying new things and throwing my hat in the ring. 
12. When you're in work mode you are best described as…
Focussed. And a very big dreamer.
13. The legacy you hope to leave is…
Wow, what an awesome question. My ultimate legacy would be for my boys to be able to say 'Mum always made me feel like I was the only one that mattered'. If I can successfully do that while helping contribute to the movement towards women's choices around career and motherhood then that would be an amazing thing.