The truth is, mothers are generally great at feeling guilty – often to the point of destruction. Eliminating that guilt is liberating. Now that we're onto our third child, I'm learning that one of the keys to guilt-free parenting is to really know yourself as a parent and know your limits.
I don't just mean knowing whether you are a bottle or breast-feeding advocate, whether you tolerate television at mealtimes or can comfortably let your children eat snack after snack to get you through a long-haul flight. I know my parenting style in terms of my kids, and what works for them. I also know that I'm pretty flexible and am one of those 'everything in moderation' kinda Mums.
But above all that, I'm slowly discovering – and coming to terms with – what really works for me, not my kids, as a mother. What circumstances and support structures enable me to thrive as an individual. What I need in order to be myself – someone not defined by my children.
This really hit home today when I took my third child to his orientation session at day care. At 19 months old, I was worried that he was too young to go to day care – or rather that people would think he was too young, and judge me for it.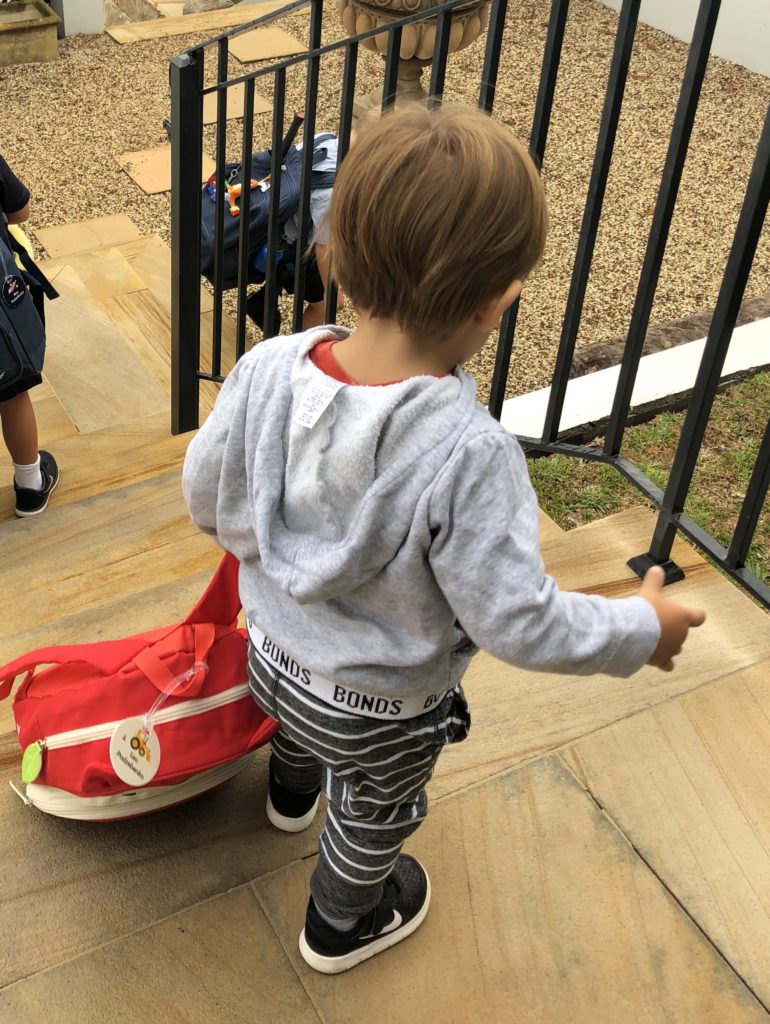 But I reminded myself of my needs, and what makes me a better and happier Mum. What struck me was my conviction that I do need a fair amount of 'me' time away from my kids – and with 3 noisy boys this is increasingly more important. I need time and space to nourish myself – sometimes that is just sitting still, relishing the silence. That sets me up for the times I need to be on my 'A' game for them. I know I need to own this realisation even more which will clear out any creeping guilt.
I also worked out what type of person my son was before this day care milestone. Being the third boy, he is really this delightful, sociable tornado who just walked into day care, grabbed the first trolley he could find and then pushed it around with vigour just owning the place. He didn't bat an eyelid at me. His curiosity is much like his mother's, with a level of busy-ness I've not seen before. He'll thrive there and knowing that, I will thrive from having my own space.