2021- QUEENHOOD IS BACK!
TICKETS HERE- 
A morning of honesty, laughs and truths exposed. Overlooking the new Boathouse Rose Bay -brunch awaits you as do gifts galore, 3 incredible women who wont hold back.You're loved and a QUEEN so come! A Dream Team of Women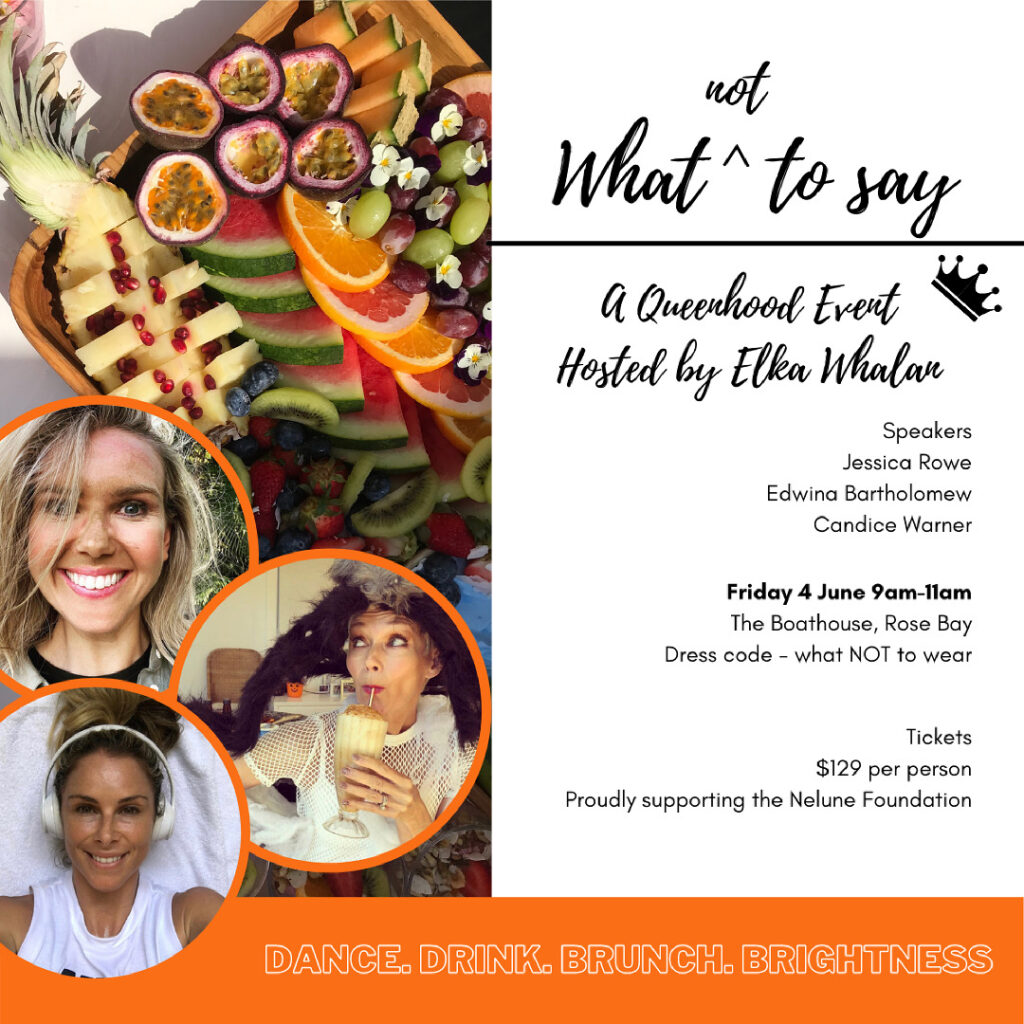 Founded by mother of four, media personality and Olympian Elka Whalan, Queenhood is a community of women across NSW who embrace and celebrate each other. From those who work, to those who work out, to those who mother, to those who leisure and to those who do it ALL; We embrace who you are and invite you to join our "Dream Team Of Women."
Elka's goal and passion is to build genuine relationships, a supportive network and have a good laugh along the way. Enjoy real content online but even more importantly, by joining us at any of our uplifting live events.
LOVE TO SEE YOU AT THE COMING EVENT- "What NOT To Say" Tickets