Heavily embellished clothing has been around for centuries. Sequins, embellishments, gold thread and embroidered silks were imported to Paris from far away lands to adorn Marie Antoinette.
Today, put simply by the words of Prada's leading lady, "Fashion can be as simple or as complex as you wish it to be".
So the question is in this article is, how complex, extravagant and/or inspiring do you want your special pieces to be outside of a bright colour?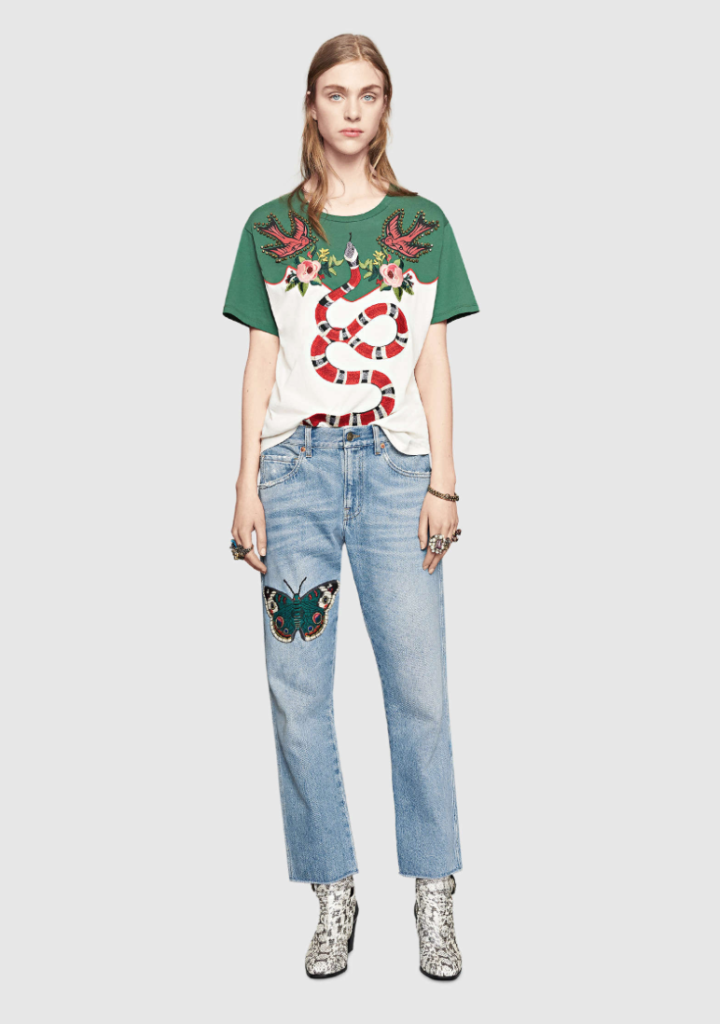 We are seeing an influx of cartoon character apparel for adults, which are alarmingly becoming the highest selling items on the global runways. With the likes of Jeremy Scott bringing Pop Art to the fashion world in his joint venture with Adidas, and before him Vivienne Westwood and her outrageous political t-shirts that are still hot items from their inception in the 80's, pop art on apparel is here to stay.
But how far is too far when purchasing your first piece? Would you be seen in a Mickey Mouse sequinned t-shirt walking down Queen Street, Woollahra? Or perhaps a Gucci dress heavily embellished with motifs, sequins, kissing angels characters and bows? What about snakes and ladders or even a bee in full flight?
And what about the cost?!
My advice would be to start with the jeans and a simple t-shirt, dress shirt, smart shoes. Sew-on patches and iron-on patches are readily available through Etsy. Or you can buy one of those uber cool Embellished bomber jackets as you've seen in Zara.
Secondly, as you get use to this 'pulling focus', because trust me, people will comment on your new embellished item as we're drawn to fresh concepts of design and beauty, you'll find your own way of displaying your inner-butterfly.