Three years ago, one of my nearest and dearests got married. She was a radiant bride…tall, slender and after giving birth 10 months prior, had a proud little 'pouch' she called her tummy.
When I suggested shape-wear to finish off the beautiful lines of her elegant wedding dress, I am sure her thoughts were "me, wearing those nana pants, get out of here!"
Fast-forward to her comment after wearing them, "OMG, why didn't you tell me before."
Now ladies, I personally know that the weight of the world can get the better of us, and accommodating life, family, work and rest can be overwhelming, so here are my top shape-wear items for 2017 to keep those tummies tucked, that tush firm and that torso taunt.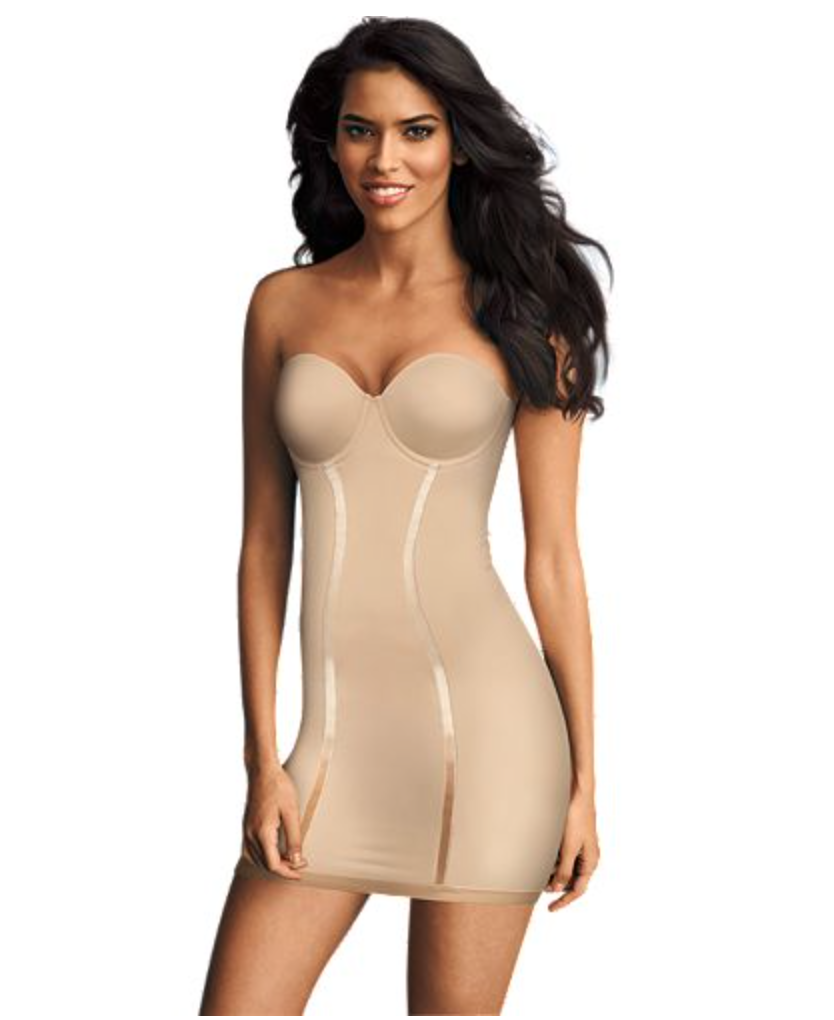 MAIDENFORM SHAPEWEAR
Maidenform has an ample range of shape-wear for all sizes, (excuse the pun). Pictured here is a little waist nipper, when you find you just want that extra squeeze on a garment. Best used for belted dresses, or jackets that you wish to add a belt to, whereas this nipper will give you that extra curve.
SPANX
I mean, why is it so expensive? Well, there is a reason. The fabric used in Spanx is super strong although lightweight making it work harder for your curvature. And if you look closely, Spanx are also quite particular where their panels are arranged within each body suit to make sure you're tucked in where it matters. Spanx has been synonymous with the word shape-wear since its inception in 2000. So you know this brand is going to look after you, big time. (Pictured here is the OnCore Mid-thigh body suit).
LITTLEWOODS
The image says it all. Sexy shape-wear, worn by a real-gal, who benefits from shape-wear. Yes, most garments of this nature, look like they've been stolen out of your grandma's drawer, but this company is innovating right into women's 'wants and needs' who still desire to feel sexy and pinched in all the right places. I highly recommend.
ULTIMO
This contour high waist brief is designed to sit just beneath your bra. Perfect! I have always found that shapewear briefs that stop at your waist will eventually if not careful, cause a tiny muffin top to peep out from under your torso.
These briefs also have silicone application on the waist to keep them in place. An absolute must to make sure you avoid the garment from rolling down or up if you're wearing a singlet shape-wear garment.