Now, this look, is no stranger to our male counterparts. Men wearing suits and high-luxe sneakers has been around for years, but not so for us women.
Firstly, we're marketed frills, lace, glamour and shapely garments that make us look and feel feminine (most of the time.) We have our dresses, maxi's and body-cons and also our sports-luxe trend if we want to dress down but still feel chic.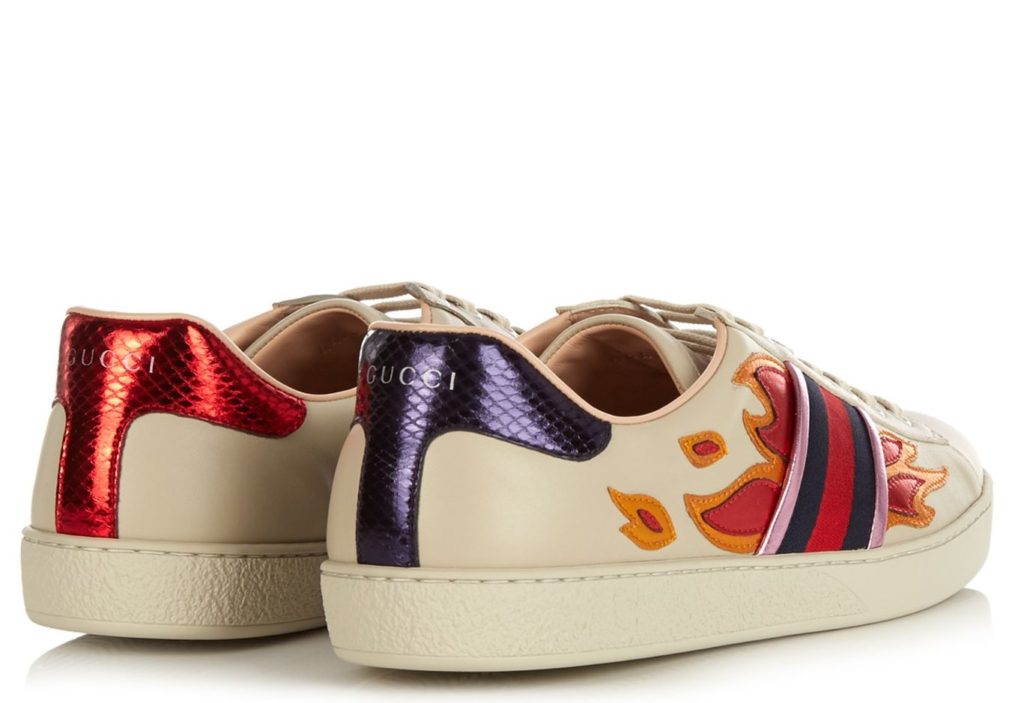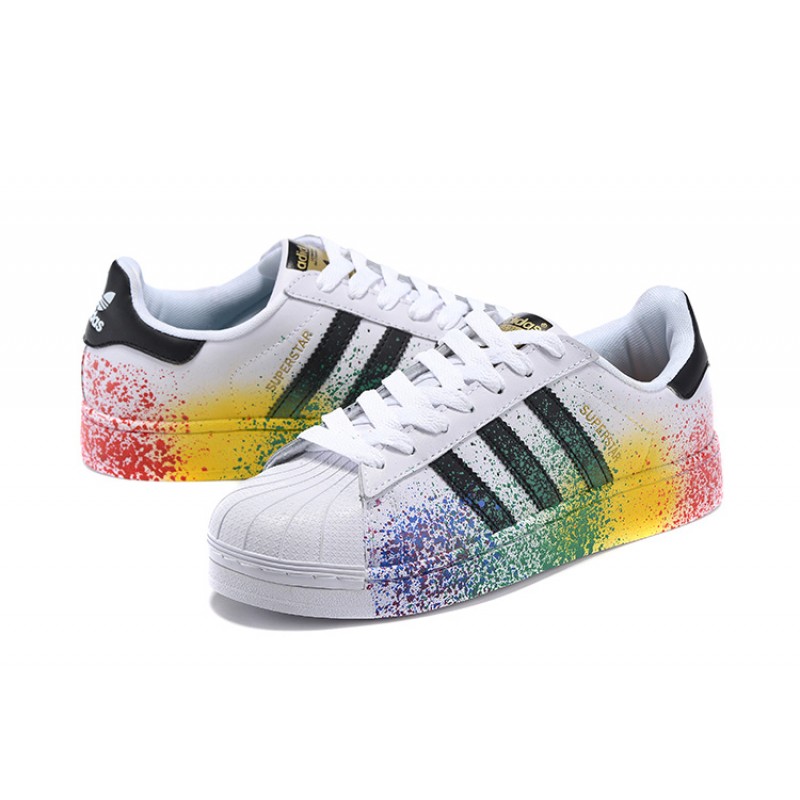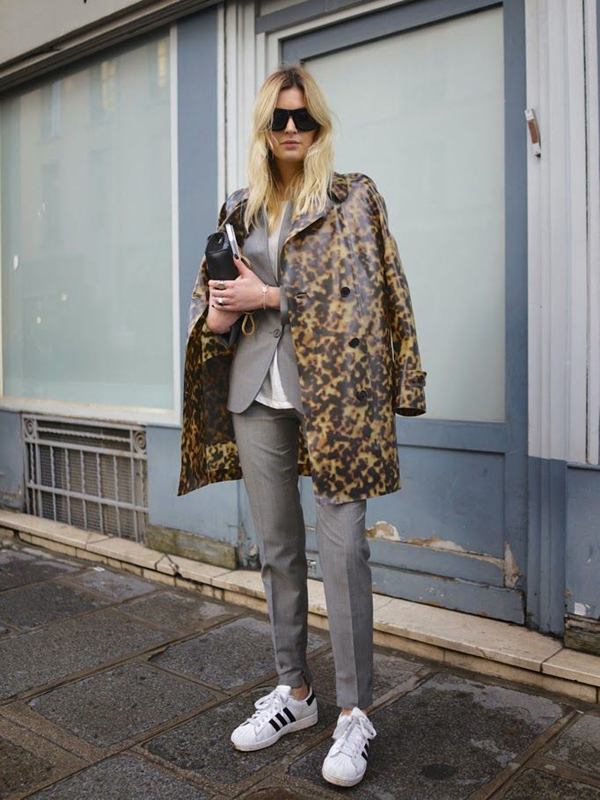 Yes our love affair with heels has been a long one, but if you experienced post birth body changes like I did, you started to stare at the adidas in the corner of your room like your new best buddy.
That said, THIS is a look that will cover all the bases if you're a working mum.
At the office, you need to look professional, responsible, approachable and elegant. The suit is wonderfully versatile by just adding in a different camisole, a brooch, lapel pin or a neckerchief. Add a long reaching necklace AND most importantly, a pair of absolute 'conversation starter' luxe trainers.
As represented by the influx of mum jeans, 'casual and loungy' is the new cool, which is why the fashion elite are love wearing sneakers with just about everything. And while wearing a pair of reeboks might bring memories of the 1980's, when women walked to work in skirts and trainers, fast-forward to today, this is happening on a grander scale with designers such as Gucci bringing back the colourful and playful leather sneaker to be worn with just about anything.
My favourite example of this trend, is Cara Delevingne in a navy blue Burberry-pant-suit and Valentino sneakers. Adding in a flesh coloured camisole to this outfit for discretion, this masculine/feminine masterpiece will certainly turn heads.