Colour me happy! One of the first things you notice about ZAAZEE are the bright colours! Everyone has that colour that, when they put it on, they feel amazing – you don't need make-up, the colour brings out your natural zest and radiance.  We LOVE colour, and love how our customers respond to it! That's why we have lots of block colours in our tops – & some of our leggings if you're feeling brave!  Feeling great in your gear encourages you to get out there & exercise.  Nothing beats that feeling when you've run that hill, or conquered that goal… you feel like you can take on anything.  And when women feel like that… watch out world!!!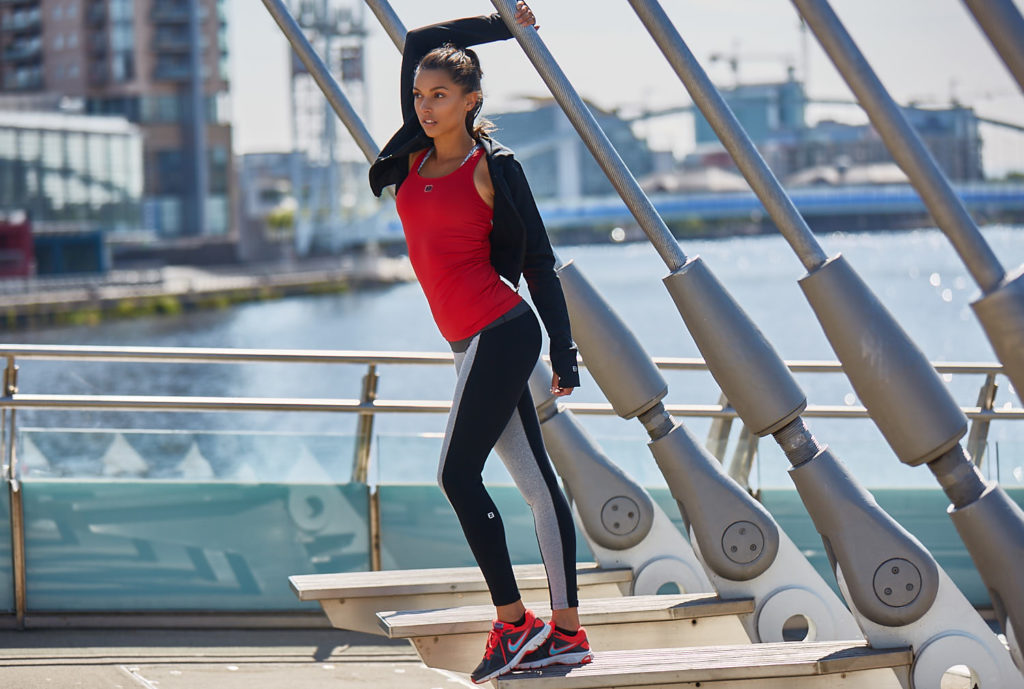 Women for Women!
When I met Deb Todd, founder of ZAAZEE in the UK,I knew straight away I wanted to bring her passion-filled brand over here. When women collaborate and combine their skills & knowledge, they create a real power house! We love working with our mostly-female factory in Portugal (most of whom are balancing work & family themselves!) and we view our female customers as members of that power house: All our designs are based on customer feedback so we can support our ZAAZEE women by providing just what they need! From this feedback we know to focus on comfort & confidence: Bright colours & longer lengths in our tops, stretchy Supplex fabric & darker colours in our leggings, and bras that support, shape & flatter even smaller-chested women!
Live & Breathe it (even if it means getting wet, cold or a teeny bit scared!) 
The first thing I do when I want to try something new, is read about it or talk to people who have done it.  There's a kind of comfort there & a feeling of support.  So.. we are on a mission to try new things & share as much as we can with our ZAAZEE tribe! From wobbling about in swimmers on a Fit Float board to early-morning daily runs in the middle of winter – we share it all with our community (including real, sweaty, no-filter shots!!)
We are sooo social!! Regardless of whether you are buying our gear… we love meeting and supporting women in their fitness journey – you'll see us popping up at gyms and shows and we've just kicked off our closed Facebook group "Female Fit Club" which is a supportive forum to share experiences, encouragement (or just funny wine memes) with each other. Exercise makes us feel amazing – but you don't always feel like it or feel you have the time.  We hope our little group helps with that.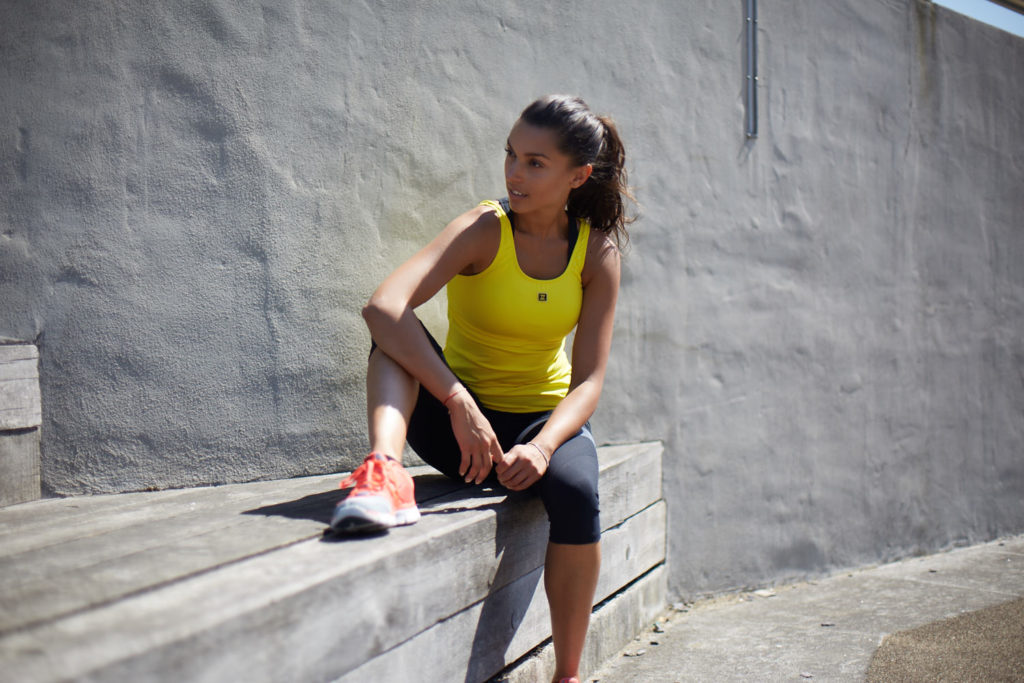 Building a positive future!  Ehem. this is where we have to be all grown up and responsible (Or not…) We love what we do and our kids love it too (My 7 year old is fast becoming our social-media manager)  It's so inspiring to not only be spreading positive messages about health & fitness to our ZAAZEE community, but also showing our kids how much fun 'work' can be & how crucial it is to stay fit, well – and laugh every day!!
Love ZAAZEE, love the planet! We know women who love getting outdoors want to make positive choices in their apparel, and we want to support that too. We don't make fast, cheap, throwaway fashion, and we take care with our shipping choices.  The fabrics & colours are long-lasting, bright & classic, designed to be a long-term fixture in your wardrobe (not in landfill!).
YOU matter. 
Both Deb & I started our biz a bit later in life.  We realised how, once life's responsibilities kick in, your true passions can be swept aside. In bringing ZAAZEE to the market, we want to do our bit to remind women to take that time for themselves & do something fun!  Put on some gear that makes you feel like your best self, and get out there!  We truly hope that when you get your ZAAZEE on, you can feel that energy & know that every time you put it on – we're supporting you…!
Insta: @zaazee_au
Facebook: @ZAAZEEAUactivewear