1. First thing in the morning when you wake up, do you look at your phone? If so, what do you search?
I live with my husband James and our two beautiful children in Melbourne, so one of the first things I do in the morning is check the weather! That said, I really try not to look at my phone first thing if I can help it. There is a great social feed I'm following at the moment that flashes up beautiful affirmations each day, and I love looking at this, it puts me in the right frame of mind.
2. Are you a coffee or tea drinker and what kind?
Chai, actually, with naturally brewed leaves. Each morning I love to start the day with a warm cup of Chai Tea.
3. You always imagined growing up you'd be?
I learned to figure skate when I was four. I adored my teacher who was a champion figure skater and remember seeing her perform to Diana Ross' song "Do You Know" and thinking I just wanted to be just like her. She was so graceful and carefree, a real inspiration!
4: WHOLE KIDS came about from…
Way before James and I had kids of our own, I was working on an international aid program in Indonesia, with the Department of Foreign Affairs. What struck me was that although the kids had barely a thing to their name, they were resilient, happy and remained connected with nature.
With 19 nephews and nieces to come back to in Australia, I noticed how our current generation of children, through no direct fault of busy parents, were fed with convenience food, laden with unnecessary additives, some of which include ingredients banned in other countries.
With an interest in nutrition, James and I both came up with the idea to launch a pure and organic range of food for kids, free from unnecessary nasties, and Whole Kids was born! It's been a long journey to get to where we are today, and we have a long road ahead of us, but we wouldn't change a thing!
5. When women are negative it makes you…
Respond with kindness! I think negativity can creep into our lives without even realizing it. It can often come from a place of stress, fear or uncertainty. I much prefer to encourage positivity in every aspect of life instead, even when things aren't going so well, a positive outlook helps make the best out of any situation. There is a lot of talk out there about having everything, and being able to do everything, and the truth is, it's just not possible.
6. When women support one another…
You see the truly amazing happen!
7. One thing you keep close to your chest (until now is)…
That's a hard one, as I'm pretty much an open book. I believe in honesty and just putting it out there. By sharing our experiences, the good and the bad, we can find the way forward, evolve and help others learn along the way.
There is one thing that we've been working on for the past 6 months that I've had to keep a lid on, until now, and I am so excited that we can finally announce it.
We've just teamed up with Plan International to improve social equity for children around the world, including girls, and this year we're aiming to deliver 500,000 nourishing meals to school children in Cambodia. A portion from every sale of every Whole Kids product provides a nourishing brekkie of rice, veggies and protein to these children. This is just the beginning as once we hit our target we'll raise the bar, I am thrilled that the joint Whole Kids and Plan International's School Feeding Program has finally come to fruition!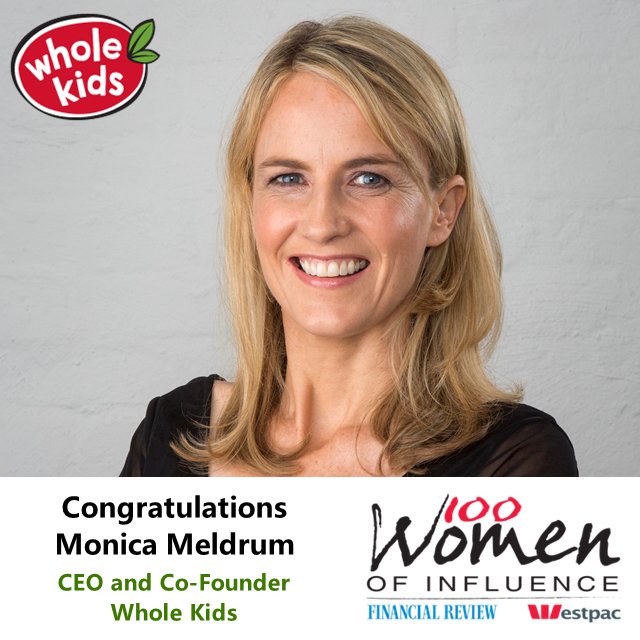 8. To all those women who are negative on social media you'd say…
Negativity is a force just as powerful as positivity, so why not turn it into something more useful and channel that energy elsewhere! Social media is a relatively new phenomenon in our lives and one that we're still getting used to, allowing us to comment and speak our minds almost instantly without thinking it through. Just like a short email could be considered abrupt or rude, so too could a brief comment on social media. We've all seen how social media can report the "so-called" news and get it wrong, so take a breath, question everything, and focus on the constructive – the things we have the power to change and improve.
9. If you could express one piece of QueeHood advice to working women you would say…
Never give up! Some people think we're an overnight success or we've grown into some sort of big business. The reality is that we've been working day and night on Whole Kids for almost 11 years. We're still a small, family-run business (just the kind of businesses we like) that competes each day against big junk food companies and their fat marketing budgets. Nevertheless, we are making positive progress, through our continued efforts each and every day, and through initiatives like unjunkit.org.au we are taking on these big companies and challenging the way they market to our children.
10. The never ending quest for balance between work life and family life you take on by…
Setting boundaries. I made a commitment with my husband James to leave our work in the Whole Kids Port Melbourne office, allowing home time to be just that; time at home, with our children. We have even introduced our own "zero phone policy" at home, which means no work outside of office hours, and we almost stick to it!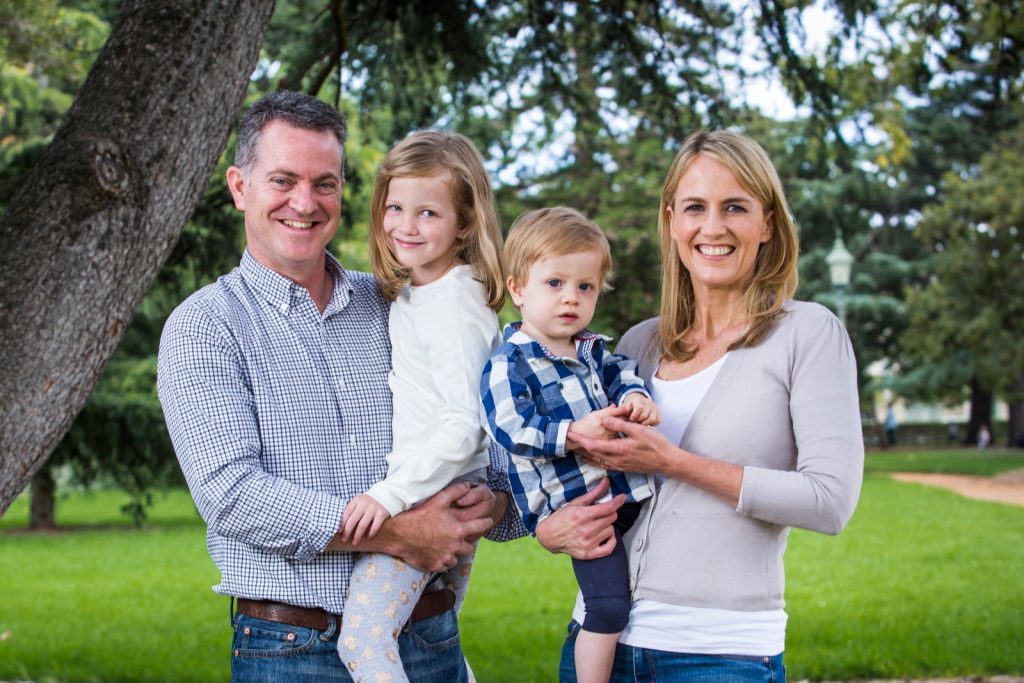 11. Your toughest, almost give up moment of WHOLE KIDS came…
Back in 2009, just after my daughter was born, a few things happened to us in the business over the course a couple of months. A terrible storm hit Melbourne and the roof of our Richmond warehouse collapsed, ruining more than two-thirds of our stock on one of our busiest months. We were in a spin, madly contacting suppliers, stockists and customers, and working through our backlog of orders to fulfill them as best we could. In the midst of that, our forklift driver was involved in an accident whilst working so we had the additional stress and concern to deal with about his health and safety.
He is fine now, by the way, but just as I was starting to question if it was all worth it, I received an email from a customer, thanking us from the bottom of her heart for what we had done for her son. His allergies were so profound that she had been sending him to school with baby food in his lunchbox as it was the only thing she could feed him safely. You can imagine what he went through eating that in front of the other kids each day. After discovering the Whole Kids range, she was delighted that she could at last provide him nutritional packaged food for his school lunches that looked just like what all the other kids were eating, and she could finally stress less about an allergic reaction. I was then reminded that was exactly why we were doing this, and quitting wasn't an option, we just had to keep going!
12. When you're in work mode you are best described as…
A go-getter! Work life balance is extremely important to us, so when I'm at work it's game on and I try to kick as many goals as I can. That way I get to leave the office on time to spend quality time with my family at home, with the reassurance that I've given each day my best shot.
13 The legacy you hope to leave is…
A happier, healthier world for kids, not just here in Australia but also around the world. We are so excited to have just announced our partnership with Plan International where funds from the sale of our products will be used to help safeguard the lives of children everywhere. It's initiatives like this that we live for, and we are not done yet!