Having endured a scorching summer where temperatures soared well into the 40s ("How uncivilized!" jibed a friend of mine now living in London, rugged up in her Yves Salomon jacket whilst sipping her 'proper' English Breakfast tea), relief is finally on its way. I absolutely love Autumn, as the leaves on the trees change colour and, most importantly, the cooler weather permits new fashion items, like boots, jackets and long pants. The recent fashion shows around the world have left me excited and inspired. Here are some of the latest global trends to be inspired by.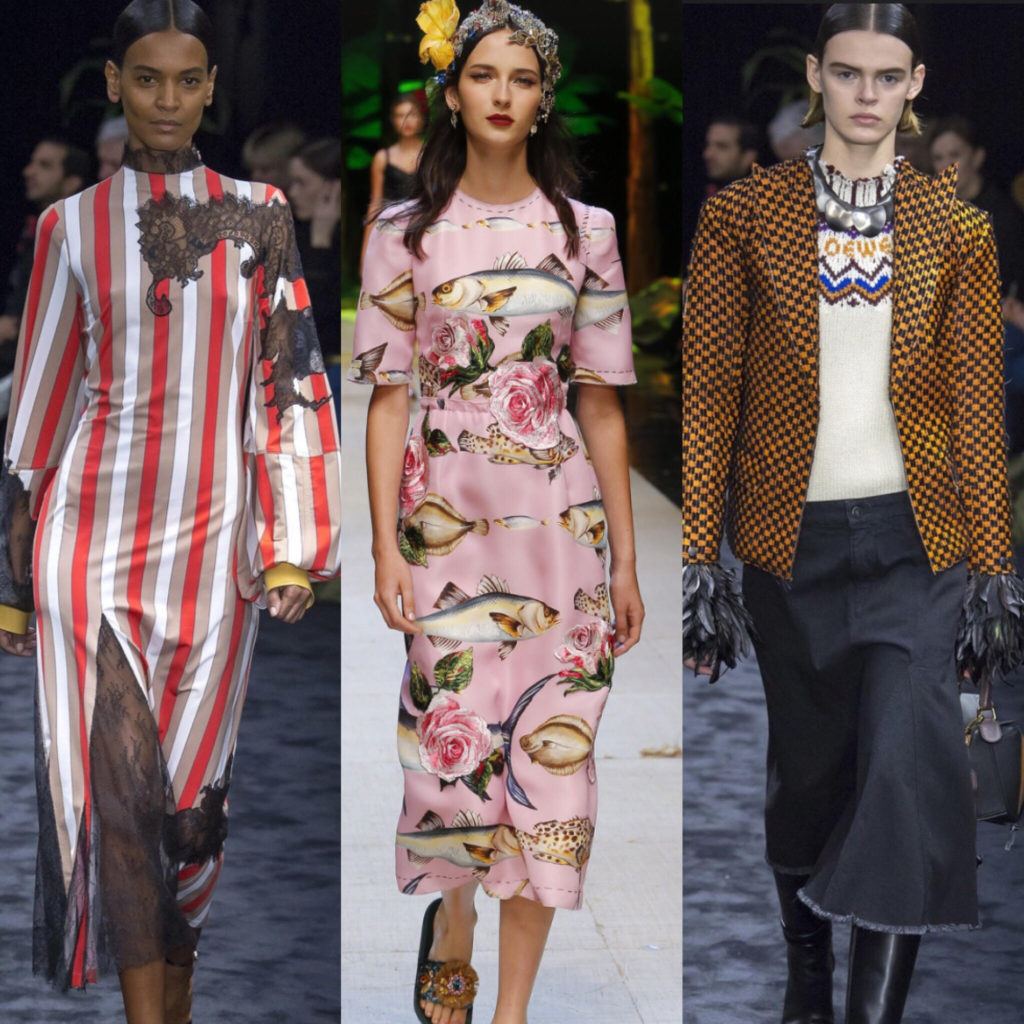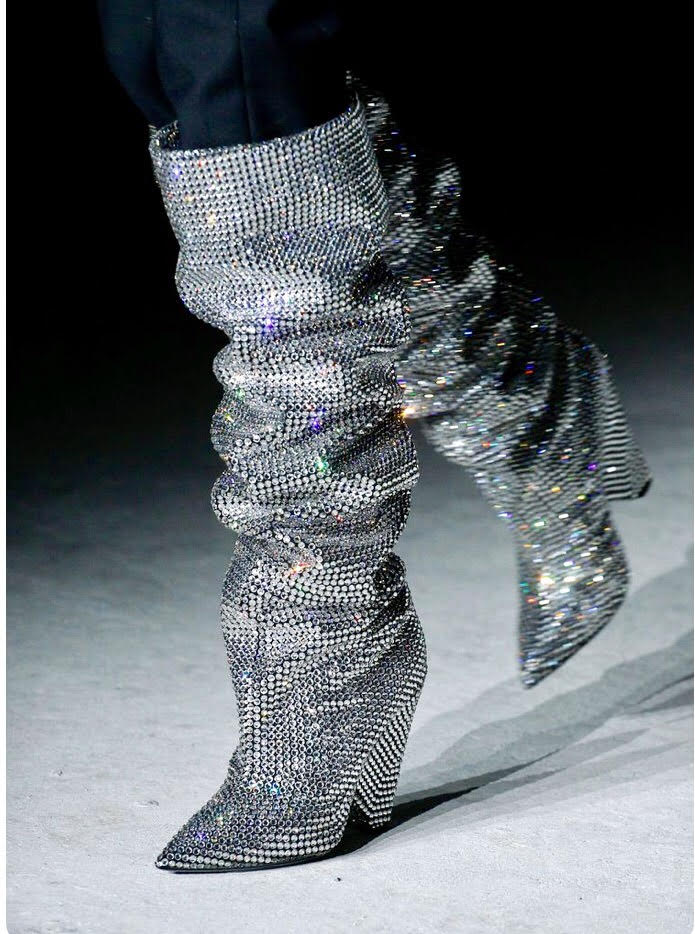 BOOTS
On the catwalks during fashion week, ankle boots were everywhere…pointy, round, snake skin, metallics, glitter, faux fur…dress up your cool, understated outfits with a serious injection of playful footwear. Not dismissing a classic black pointy boot, new lengths to watch out for are…mid calf, introduced by Louis Vuitton, classic short and pointy by Phillip Lim, super long by Vetements, or scrunchy 80's crystal mesh boots by Saint Laurent (see above).
FLAT FORMS & SNEAKERS
Both were quite prominent on the fashion week runways and streets…a great alternative to the painful high heel.
GRAPHIC T-SHIRTS
Political, or vintage, Gucci or Adidas…nothing says cool quite like a quality tee paired back with some relaxed jeans/pants or a skirt.
PRINT TRENDS – BRIGHT & BOLD
Floral prints this season will have a lot of punch…bright florals on black backgrounds, or in larger than life proportions.
Super stripe. This trend never tires…bright and bold stripes in all shades of the rainbow or classic and restrained stripes if that's more your style.
Masculine squares, plaids, hounds tooth, checks are bolder and brighter…if it's fit for the Queen, it's fit for us!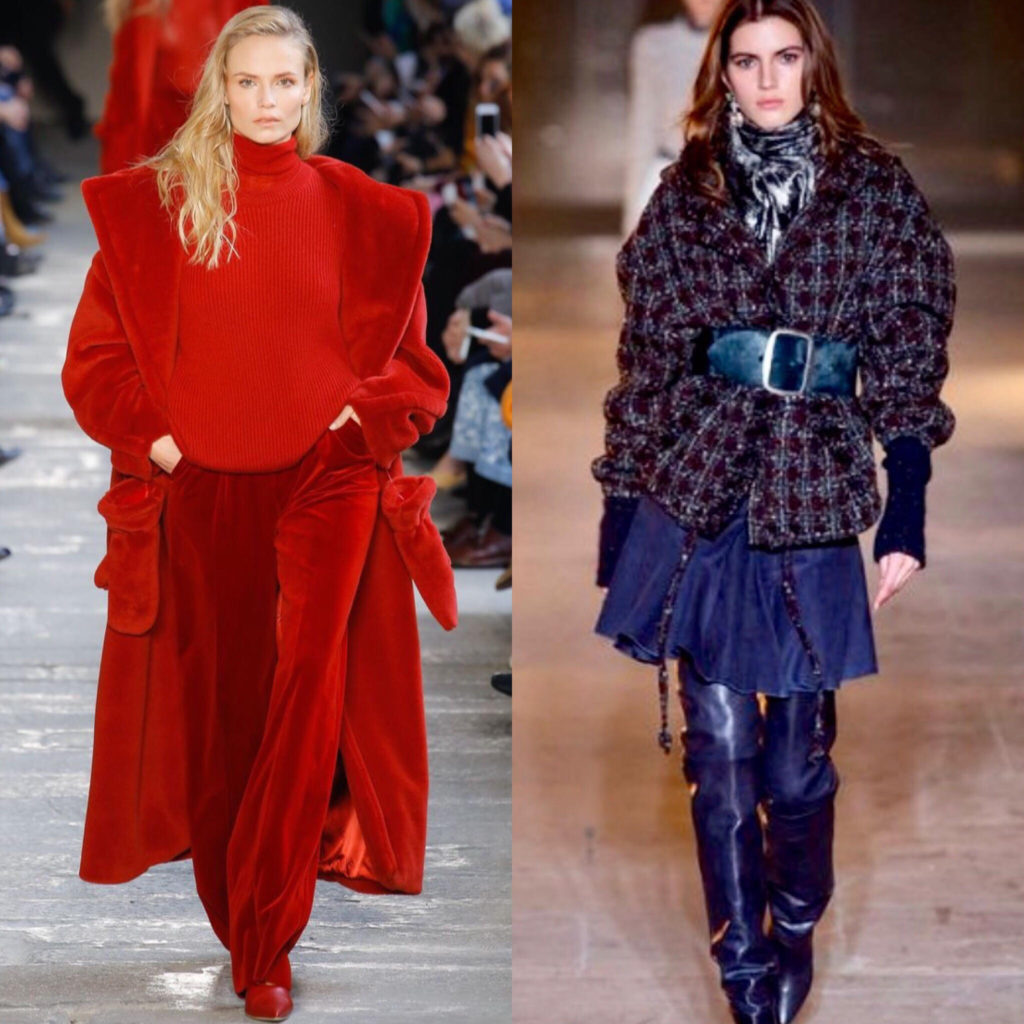 TONAL OR MONOCHROME
Pick a colour and just go with it! There is something to be said about dressing head to toe in a single colour or tone. All red, all silver or all white always looks on point. As seen on the latest catwalks of Paris and Milan, an infusion of red and pink shades is all style.
SUPER-SIZED TROUSERS
Put away your skinny jeans and get comfortable! The new season's styles have an emphasis on relaxed styling and active wear. This means we will see more tricked up tracksuit pants, wide leg trousers cinched in the waist (paper bag), or Victoria Beckham's androgynous look…slouchy trousers and relaxed shirts worn semi tucked in.
Mel xxx