What a great way to start the New Year than by decorating the walls of your home or apartment with new and interesting tokens of adornment.
And just like switching up your wardrobe, changing what you have on your walls will always liven up your mood.
One clever way of doing this is by decorating with plates. Yes this is one decorator trick that's been around for centuries yet has been dormant in recent years. So let's take a look at ways to do this.
ELECTRIC APPEAL
I'm a stickler for symmetry. It's that design eye that I was born with that, and to be honest, bothers me at times. When I was pregnant, all my senses were heightened especially the need for symmetry, so I even found myself aligning the tomato cans on my local grocers shelves in public.
But back to the story, you don't need any plates assembled in any particular order or height. So feel free to arrange as you wish, in various colours, widths and sizes on the walls.
HOW TO HANG
I use 3M to hang my pictures, frames and plates. But if you're looking for something more traditional, go for disc hangers or wire plate hangers.
WHERE FROM?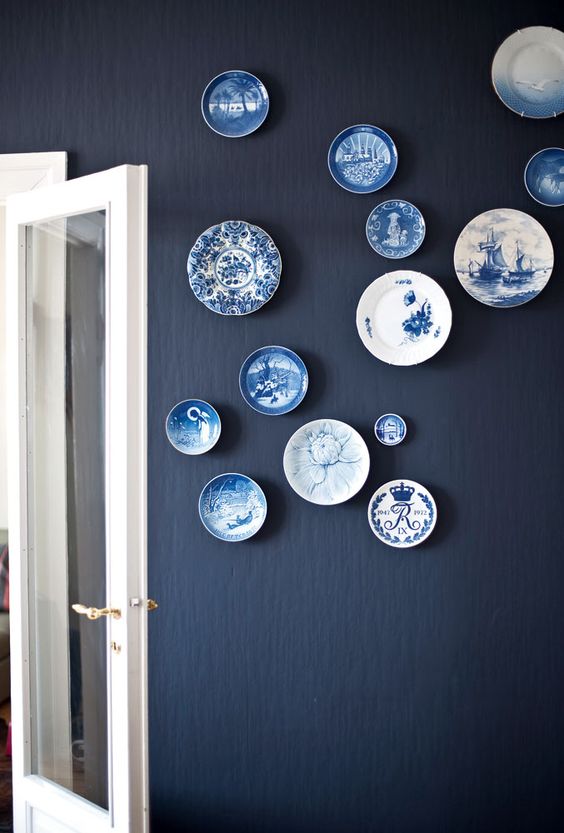 Some of the best plates are found at St Vinnies or various other thrift stores around town. Ikea and Freedom can give you those uniformed pieces, but I especially like eBay as you'll find the French Provincial plates here from all over the world. Victoria's Basement will also offer wonderful blue and white Wedgewood transfer plates as well.