One thing I do love about travel is escaping the monotony of everyday life and exploring a destination and reconnecting together as a family and recharging the batteries.
Elements of Byron Resort is a perfect place to escape the city grind and take time to disconnect with everyday routine and reconnect with yourself and loved ones.  This local Australian destination is a tranquil haven embracing its environment of natural beauty.
This beachfront resort sprawling across 22 hectares of native bushland embraces the natural beauty of this idyllic location.
With just over 200 individual villas placed across the resort, with eight different types of villas, certain to accommodate all needs.  These beautifully appointed villas ranging from the Botanica villa (perfect for a couples getaway).  And for families who love the luxuries of home when travelling, the resorts most recent addition of the 2 bedroom Superior and 2 bedroom deluxe villas with ensuite bathrooms, kitchen and lounge and a peaceful outdoor dining terrace fully screened making this accommodation a blissful haven.
Begin the day with yoga at Heart of the Bay overlooking Belongil Beach First Light Club Yoga is complimentary to all Elements of Byron guests.  This is a beautiful way to begin each day, followed by the most sumptuous breakfast.  This delicious find can be found at Graze Restaurant each morning, be sure to take a seat on the terrace and enjoy the view of the pool while sipping on a Tumeric Latte or barista style coffee of your choice.  The continental breakfast on offer is full of fresh local produce fresh fruits, pastries and mouth watering freshly baked breads, cereals and cold meats and cheese. A Hot breakfast is also on offer with plenty of healthy delicious options.  Breakfast will certainly leave you content and satisfied to embark on a day of either exploration or rest and relaxation.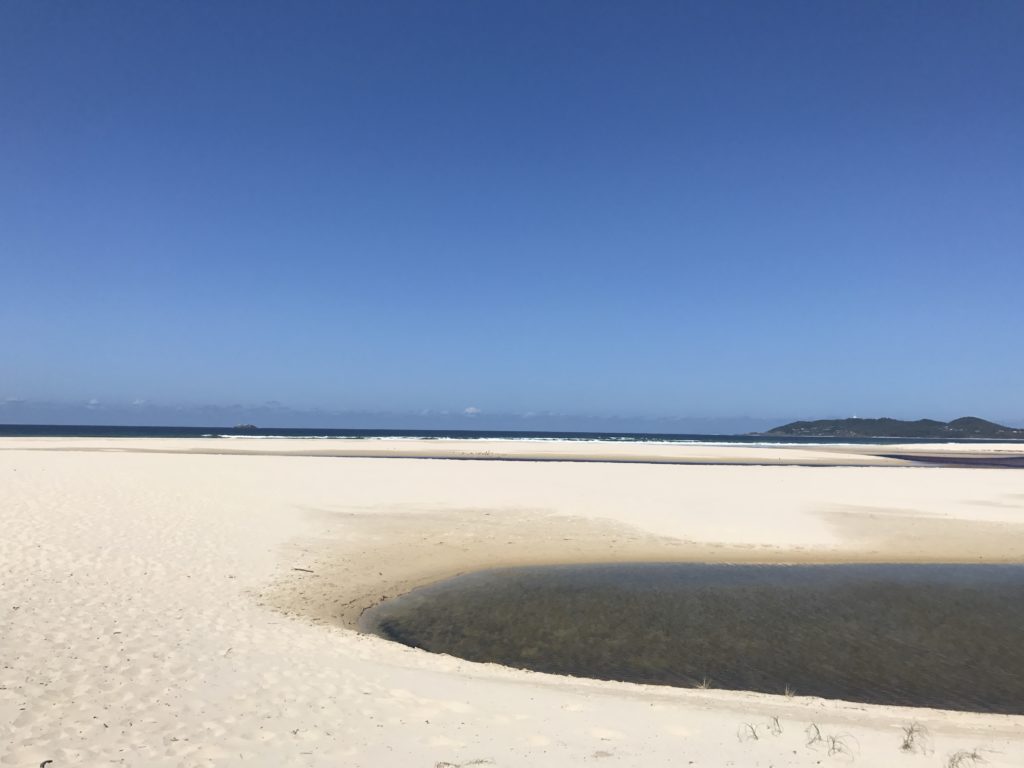 Your day can be filled with activity or full of rest and relaxation. This is the perfect setting to embrace all the elements nature has to offer.  There are plenty of activities from taking a guided walk with the resorts ranger or embark on some wildlife spotting at your own leisure.  Spend the day at the beach or just relaxing pool side soaking up the rays on a hanging lounge or shaded bure.
For the kids and kids at heart, be sure to stop off at the life size chess and the new adventure playground and those up for a family friendly challenge a game of Bocce ball or tennis are here to enjoy.
The resorts Osprey Spa, is a beautiful space to unwind offering private meditation and yoga with some of Byrons top yogis.  With an extensive treatment list of body rituals and facials this is a magical space to just be and disconnect.
So if you are seeking an escape to disconnect from city life and reconnect with yourself and loved ones Elements of Byron Resort and Spa may be a fitting choice.  With its tranquil location, luxurious spacious accommodation, sumptuous and delightful dining options that are plentiful and sure to satisfy, stunning beach and magnificent pool.  This is a perfect destination to escape the hustle and just be.