Glamping is the luxurious spin on camping.  Allowing you to experience natures beauty, all hassle free with all the trimmings and comforts of home, ensuring a comfortable stylish experience. There are some wonderful glamping experiences in and around Sydney not to be missed.
For those seeking a safari type vibe, Taronga Zoos Roar and Snore may just be close enough to a night out camping under the stars in Africa without the long Haul Journey.  Captivated by breathtaking views of Sydney Harbour, while feasting on gourmet nibbles and refreshments.  Make the most of the close and personal wildlife encounters, and experience the Zoo like never before, taking a night safari led by one of Taronga Zoos informative guides.  After you have enjoyed a delicious buffet style dinner, make yourself comfy in your luxurious tent nestled inside Taronga Zoo gazing over the city lights listening to the animals Roar and Snore J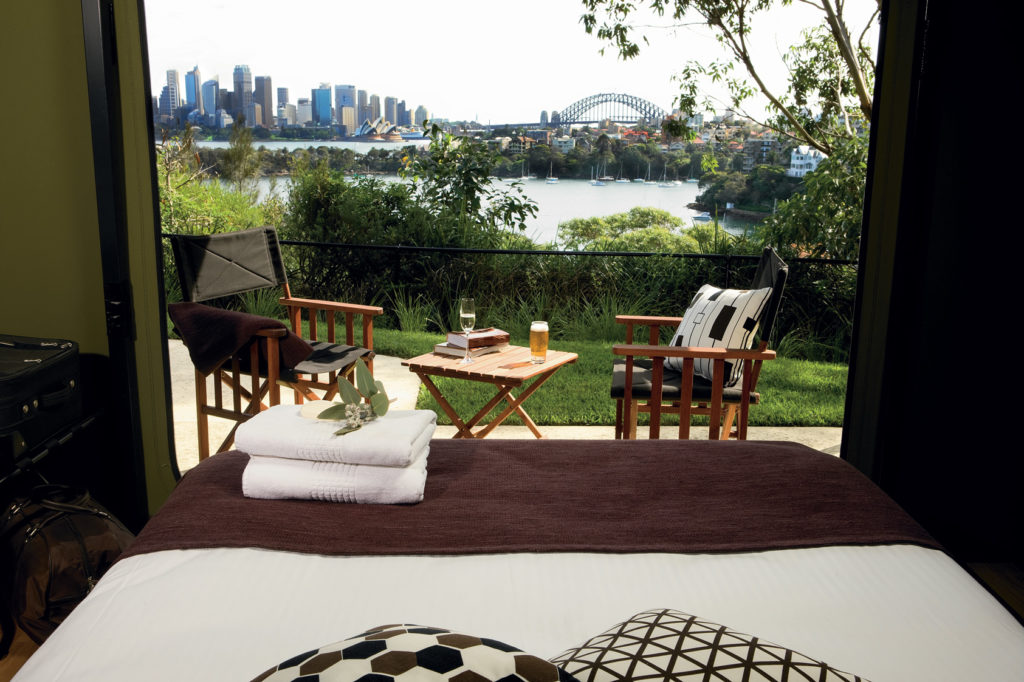 What better way to enjoy this UNESCO world heritage listed island in the middle of picturesque Sydney Harbour.   Cockatoo Island is easily accessable via ferry.  Glamping is a perfect way to relax and enjoy this harbour Island.  Tents are fully set up upon glamping guests arrival.  All glampers have access to hot showers, BBQ areas, communal camp kitchen and a range of products for hire as well as BBQ and breakfast packs can be pre ordered.  This is a wonderful glamping experience for the whole family to enjoy, learning and discovering some Australian history, while enjoying some of the cities best views
This luxurious safari style tent can be found nestled within the Lane Cove River Tourist Park.  Tandara is the most ideal way immerse oneself enjoying the ultimate Australian bush glamping experience.  With beautiful bushwalks to enjoy or a leisure kayak down the Lane Cove River and a spot of wildlife spotting, your time spent here will be relaxing and enjoyable.  Looking to recharge without the hassle of travelling too far. This unique glamping experience nestled amongst the Australian Bush can be found only a short 20minutes from Sydney Cities hustle.  Makes for an ideal couples getaway. Suitable for Adults Only.  (Please note there is one tent only)
This is ideal for the little Glampers in the family, looking to experience Glamping in the comforts of home, shared with friends and or family.  Teepee Nights comes to you, sets up creating a most magical glamping space.  This is a wonderful opportunity to be as creative as you can be, choosing from a huge selection of fabrics, each tepee is handmade.  You can create a Glamping space that best suits your personality and theme.  Teepee Nights takes care of everything from setup to packing up the following day.  Use your imagination to create a unique and memorable Glamping Experience for your little first time Glampers.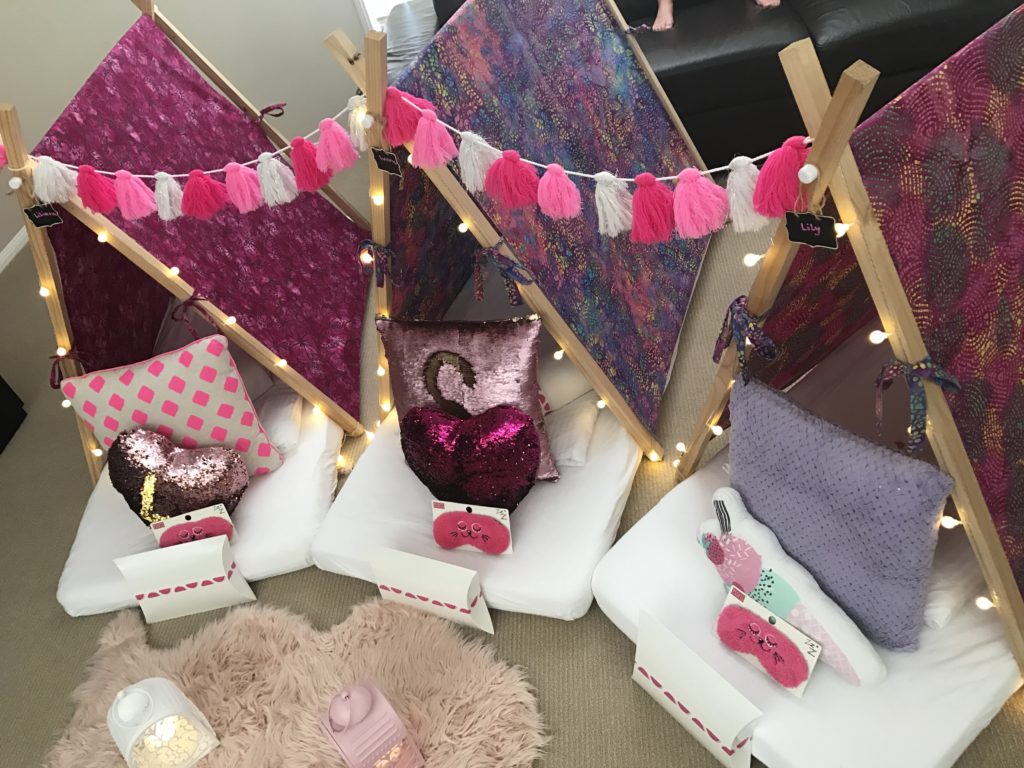 Now you have your Glamping Vibe on, get out the marshmallows and enjoy our fabulous city from a Glamping View.